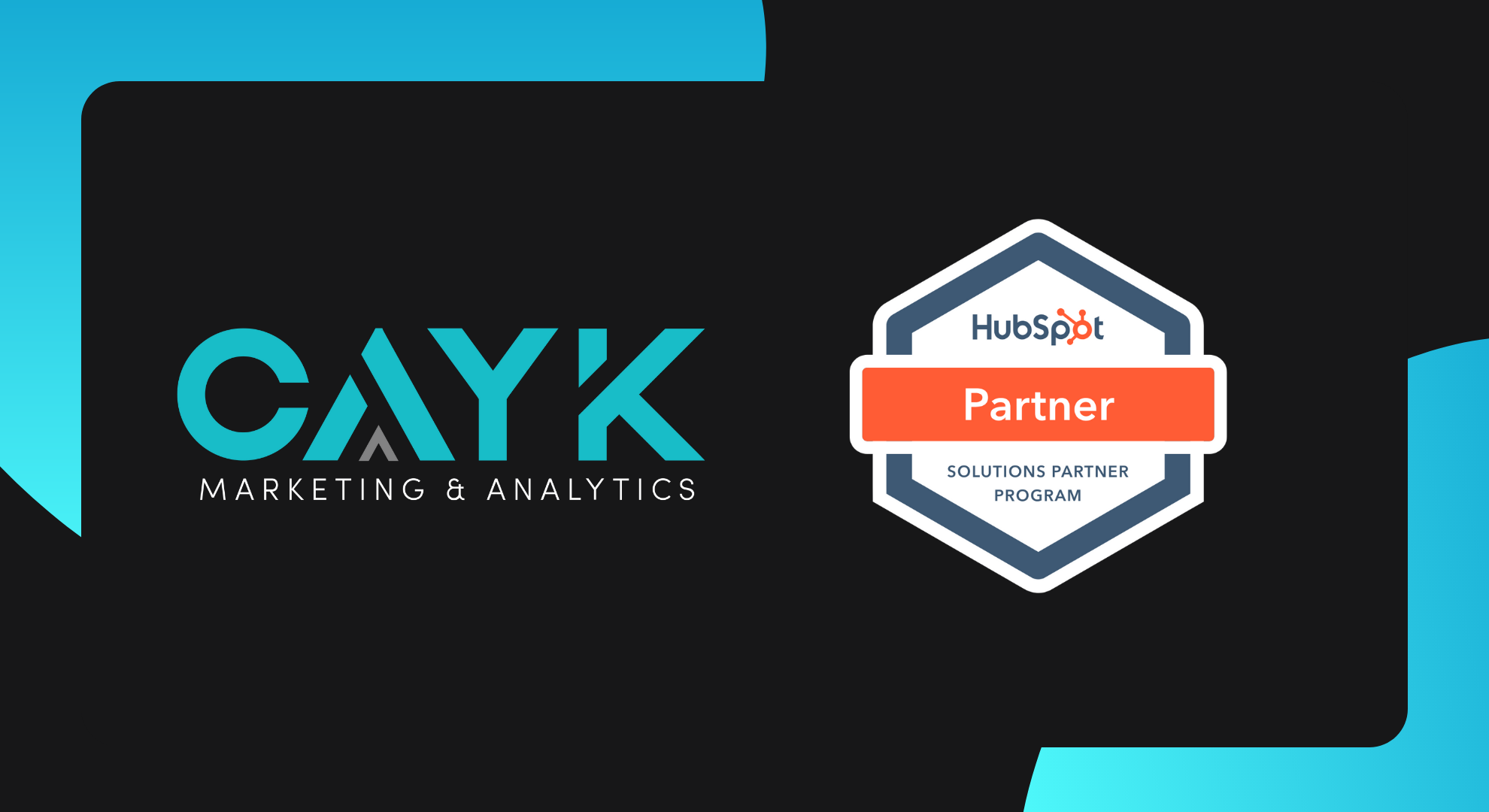 FOR IMMEDIATE RELEASE: October 11th, 2022
CAYK Marketing Inc. BECOMES A HUBSPOT SOLUTIONS PARTNER


Calgary, Alberta: Today, CAYK Marketing Inc. announced that it has joined HubSpot's Solutions Partner Program. HubSpot is a leading CRM platform for scaling companies.


The Solutions Partner Program is an ecosystem of experts that offer marketing, sales, customer service, web design, CRM, and IT services. It's a global community that believes putting customers first is the key to growth, and enables its members to offer a wide breadth of more sophisticated solutions across the entire customer experience.


Over the past 12 years, CAYK Marketing has grown its business by incorporating inbound strategies to attract, engage, and encourage the growth of the organizations they work with. CAYK's mission is to aid in the success of the companies they work with by leading with data, being transparent, and providing the tools, education, and experience that drive organizations forward.


CAYK's notable milestones and achievements include


A Second-Generation Agency with 28 years of experience in Website Development & Digital Marketing
An Alberta Based organization serving clients across North America
A Certified Google Partner for over 8 years


CAYK Marketing proves value to its clients by leveraging data.
Learn more about their organization here: www.CAYK.ca