Working with an Advertising Agency
Advertising plays an integral role in how you present your business to the world, and the internet age has changed the game. Today, you don't just have to circulate traditional advertisements, you also need to bring web users to your site with carefully implemented pay-per-click advertising campaigns. PPC is one of the major pillars of digital marketing, and as such, we pride ourselves in making the most of it for businesses like yours!
Advertising From Click to Revenue
Clicks are a hot commodity today, and businesses are willing to pay for them. Pay-per-click (PPC for short) is a wildly popular method for getting traffic to your site through advertisement, most notably on search engine results pages (SERPs, another cool acronym for you to casually drop into a conversation). If a person sees an advertisement for your business in their search results and they click it to arrive at your site, you pay a fee (about $2.00 on average, but this can range anywhere from $0.20 to $30 or more). The likelihood of a user seeing and clicking your advertisement depends on a number of factors (don't worry, we'll get to that in a moment).
PPC is an excellent complement to the other aspects of your marketing plan. SEO, for instance, is essential for organically driving traffic to your website through great content and smart web development techniques. The catch is that tracking its results and progress can take a bit of time. With a strong PPC strategy, you'll be able to compensate for this beautifully by driving paid traffic to your site and getting immediate feedback on how your advertising is performing.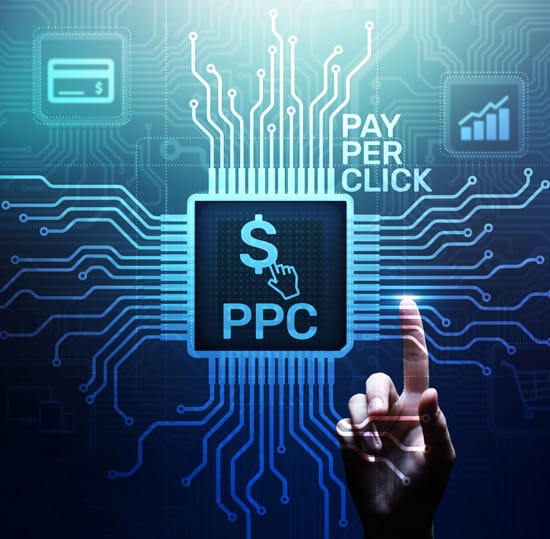 Overall, the sheer value that we can secure for your business with PPC advertisements is probably their most attractive attribute. If you're promoting your products or services with great advertising creative and the landing pages they lead to are working their magic, a single click can become a new mailing list subscriber, a booked appointment, a purchase, or even a longtime customer. Additionally, PPC is a must-have tool for amplifying your voice, as paid search advertisements can boost brand awareness by as much as 80%.
There are a number of platforms that utilize the PPC model of advertising, including search engines such as Bing and Yahoo! as well as the world's largest social network, Facebook. However, the most developed and widespread by far is Google Ads (formerly known as AdWords). While search ads aren't the only way Google helps you advertise, it's their longest-standing advertising system, one that can't be ignored. Google holds just the majority in search engine market share with tens of thousands of searches taking place every single second. No business owner should want to miss out on that kind of exposure!
The popularity of Google Ads for PPC is thanks to not only the visibility it offers business owners, but also the tools that come with the service.
The analytics and management capabilities of this platform give marketers like us everything we need to run precise campaigns that give you maximum ROI. Seeing that CAYK is a Google Partner and our PPC experts are fully Google Ads Certified, we're the perfect team for the job! Still, we wouldn't fully be doing that job if we didn't help you understand exactly how PPC works in practice.
Anatomy of a PPC Campaign
The process of advertising your business with Google's PPC system revolves around planning and executing campaigns. We may, for instance, initiate a campaign with the goal of driving traffic towards pages on your business website that have been optimized to facilitate specific conversions. A campaign is made up of one or more ad groups, with each group corresponding to, say, a particular product or service being advertised. Within a given ad group will be one or more advertisements that are connected to a set of relevant keywords. Each advertisement will have its own copy and will link to a landing page. The exact architecture of a campaign can vary in a number of ways, but the important part is recognizing these six major components.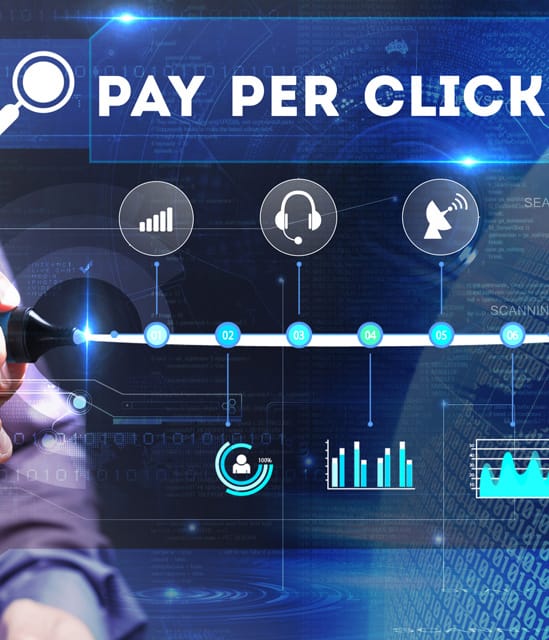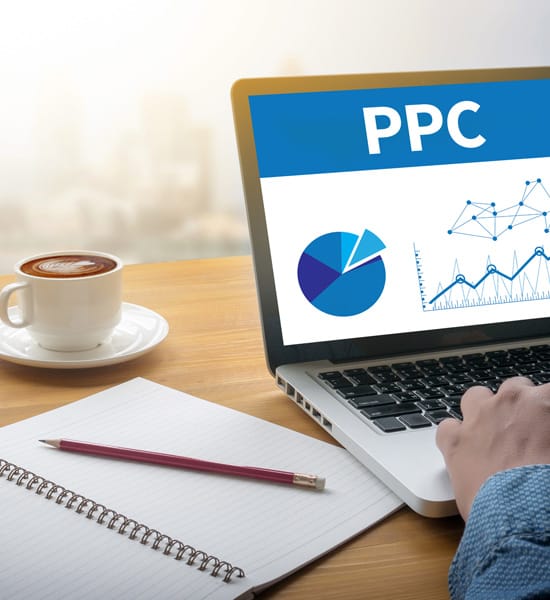 Your PPC Advertising in Action
Let's take a look at how those components function in an ideal situation. Through savvy research & campaign strategy, our friendly neighborhood PPC experts select relevant keywords that are perfect for what you're advertising in an "ad group". With smart budgeting, they set the highest value you're willing to spend for a click, also known as a maximum CPC bid (short for "cost-per-click"). Using specific technical advertising expertise, they write attention-grabbing copy & design your advertisements to ensure high click-through rates (or "CTR", the percentage of people seeing the advertisement who click it). Through top-of-the-line targeting and CRO, they ensure that your ads lead to relevant, engaging landing pages. So far so good, but your advertisements are not alone!
When multiple parties bid on a certain set of keywords, and a user carries out a search that is relevant to them, an instantaneous auction takes place. Within a fraction of a second, the all-powerful hive mind of Google formulates what is called an "ad rank" for each advertisements placed by each organization. This is calculated by taking your max CPC bid & multiplying it by the quality score of your advertisement, which is determined by its predicted relevance, click-through rate, & the effectiveness of its corresponding landing page. The higher an advertisement is ranked with this formula, the better its position will be in search results, & the more likely it is to be clicked on.
Of course, not all PPC campaigns will go precisely according to plan from the get-go. That's alright, because all forms of digital marketing require diligence. To get the ROI you need, continuous monitoring & skillful refinement are the name of the game. The management & analytics arsenal that comes with a platform like Google Ads is not there for nothing. It allows marketers like us to make the absolute most of PPC for the benefit of your leads, customers, & your business.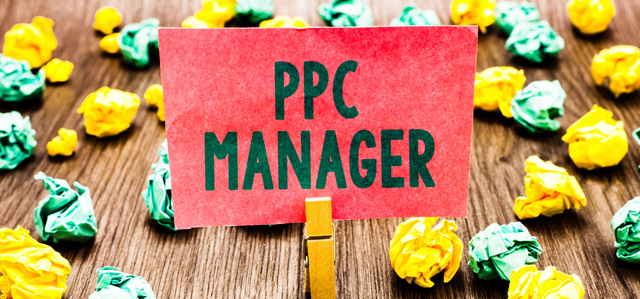 Perhaps your ad relevance needs to be enhanced by adding negative keywords, which ensure that your advertisements appear in the searches that you want rather than the ones you don't. Maybe your business is highly weather dependant and would benefit from weather based advertising optimization. Maybe some keywords are costing you more than they're worth, so they should be removed. Ad rank not hitting the mark? Extra functions and bits of information called extensions can be implemented in your advertisements, improving relevance and CTR. Your PPC efforts can even be refined with AB split tests, and don't even get us started on the importance of remarketing.
In a nutshell, if PPC is done right, everyone wins. It incentivizes marketers to develop actionable goals, research and choose keywords carefully, and create advertisements of the highest quality. The search engine earns ad revenue, users find the products and services they need, and business owners like you get new customers. In fact, almost half of all clicks go to the top three advertisements on search engine results pages. When the CAYK team works with you to combine high-performing advertising campaigns with high-converting landing pages, your business reaps the rewards.
Custom PPC Campaigns from CAYK
PPC is a tricky, competitive, and often intensive process, and it requires a great deal of training and experience to get right. When you have an advertisement-savvy marketing team like CAYK by your side, you can leave all the technical stuff to us. We'll help you devise actionable conversion goals for your business and knock them out of the park with fantastic PPC campaigns and substantial results. Get in touch with our online advertising specialists today!
Conversion Goals & Objectives
Wouldn't it be great if marketing tools like Google Analytics just had a magic button that said, "one million conversions please"? We think so too. Sadly, even with all of the power that these platforms offer us, we're not quite there yet. Your journey towards increased business and growth must begin with precise, actionable conversion goals. When CAYK develops a comprehensive marketing strategy for you, this will be one of our highest priorities!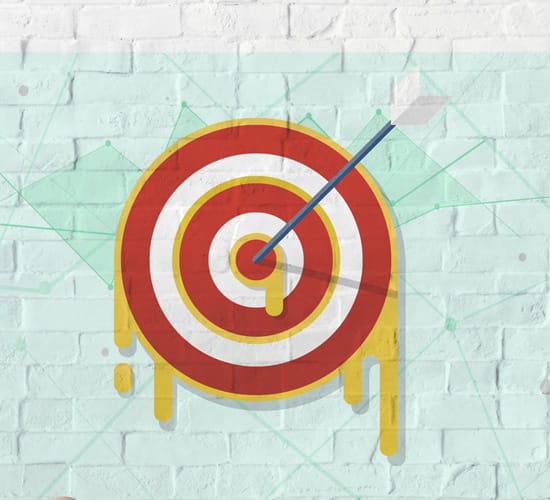 A marketing plan is an investment, and like any other investment, it has to pay off to be worthwhile. SEO takes time,
social media
requires engagement, and as you know from reading about PPC, clicks cost money. These efforts should do more than simply lead to conversions, they should lead to the right conversions. In fact, even if you had that magic one-million-conversion button, it wouldn't necessarily guarantee your success. As is often the case in marketing, quantity is not everything. One million conversions of what kind? And when? Digital marketing thrives on this kind of specificity.
The short answer: Absolutely. But you don't have to just take our word for it. There are plenty of real-world split tests to look towards as examples of what this process can reveal. In 2007, search specialist AJ Kohn ran an A/B split test between two nearly identical sets of advertisements in a Google Ads campaign. It revealed that advertisements using capitalization in their website name (www.WebsiteName.com) earned a 53% higher click through rate than those using lowercase.
This is why the marketing experts at CAYK won't simply get you more conversions. They'll do one better and get you the conversions that match the goals of your business, securing the highest ROI possible for your marketing efforts.
How a Lead Becomes a Sale
There's another important nuance that our team considers when it comes to conversion goals: Depending on your business, some leads become customers faster than others. If you sell a service that requires a major commitment from your clients, you can bet they'll do their research before buying. This makes the path towards a sale a bit slower, so a conversion goal for you may be getting visitors to download an informative whitepaper that will aid in their research.
On the other hand, maybe your services require a little commitment, but it's more important to your leads that you're conveniently located and ready to answer their questions. A dental clinic or a car mechanic might be a good example. A major conversion goal for you will be ensuring that visitors on your site will call or chat with you & book an appointment. You'll also want to optimize your PPC ads to perform well in searches that use terms like "near me" or "
Calgary
".
What if your business sells products to customers directly on your site? Then your leads can become customers in the blink of an eye. This means that the conversion goals shaping your advertisements, website, and landing pages need to revolve around creating a seamless and highly persuasive experience. Email address signups are an especially important conversion goal here, as they'll enable to you send reminders to shoppers who have abandoned their carts.
However quickly or slowly your leads become clients, & whatever products or services you specialize in, it's our job at CAYK to set your conversion goals according to all the right factors!
Powerful Tools, Actionable Goals
It's one thing to know why conversion goals and objectives are important and how they relate to your business, but how exactly will our marketing team implement those goals within your strategy? As an example, let's consider one of the most powerful marketing tools in the world: Google Analytics. If you expect a platform like this to strengthen your conversions, it'll have to know precisely what you want and how it's going to get you there.
Marketers like us can, for instance, use Google Analytics to set a URL destination as a goal. If your website displays a thank-you page or confirmation page after an email signup, that page can be set as a goal so that Analytics knows when that conversion is accomplished. It's also important to know when a visitor has downloaded that informative whitepaper. This is easily accomplished with Analytics' "event" goal configuration. Whatever it may be, the aim is to have the right goals configured with the right visitor actions or behaviour. That's when Analytics delivers the most valuable data for tracking conversions and getting more of the right ones!
Simply put, you can't monitor and improve your conversion rates without diligent tracking and analytics, and you can't track or analyze your performance if you don't have the right conversion goals to measure it by. Setting smart conversion goals therefore isn't just an exercise in knowing what you want, it's actually built into the way today's marketing platforms function. That makes it a crucial part of how the CAYK team implements, tracks, and improves your strategy.
Set & Achieve Your Conversion Goals with CAYK
Everyone wants today's marketing tools to get them more conversions at the lowest possible cost, but not everyone utilizes those tools in the right ways. Using excellent advertising campaign strategy, sharp web design and development, and the latest analytics tools, the CAYK team has perfected an approach to conversion goals and tracking that delivers revenue to our clients at a fantastic value. Contact us to get the most out of your marketing strategy today!
Considering how essential they are to the success of a business, it's no surprise that advertising has become incredibly sophisticated in the digital age. Whether on YouTube, search engines, or almost any kind of website in general, there are countless places online for you to capture the attention of your leads with persuasive, engaging advertisements. You need to seize that opportunity and make your voice heard. Using Google Ads, the advertising experts at CAYK can help you do it.
In case you haven't heard, that humble little search engine called Google is not only the most visited website in the world, it operates the most utilized online advertising tool of all time. Google Ads, formerly known as Adwords, accounts for about 97% of Google's multi-billion dollar annual revenue. This isn't exactly a shocker — a single day will see literally billions of searches made, billions of ads served, and millions of conversions as a result. For you as a business owner, this can mean countless impressions and game-changing return on investment. In short, an unparalleled tool for brand awareness, new customers, and retention.
Google Ads is built primarily around an auction-based form of advertising called pay-per-click. Under this model, you only pay an advertising fee (about $2 on average for search ads) when your advertisement is clicked by a user. Skillful budgeting, bidding, & keyword research are essential to your success. Google also provides powerful management tools that allow us to closely track & continuously improve your performance. For marketers who want to truly master these tools, Google offers rigorous education & testing processes, making our Google Ads Certified technicians your best possible option for the profitability of your campaigns.
"Wait a second," you may be shouting at your computer screen, "exactly how far does a Google Ad campaign reach? When I work with CAYK on my advertising strategy, where will my advertisements show up, and why does it matter?" First of all, no need to yell. Secondly, we're glad you asked!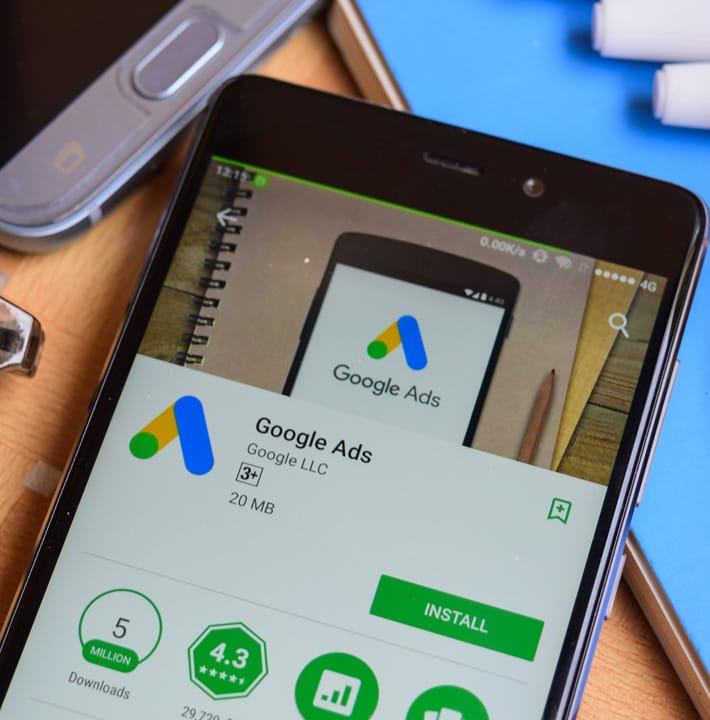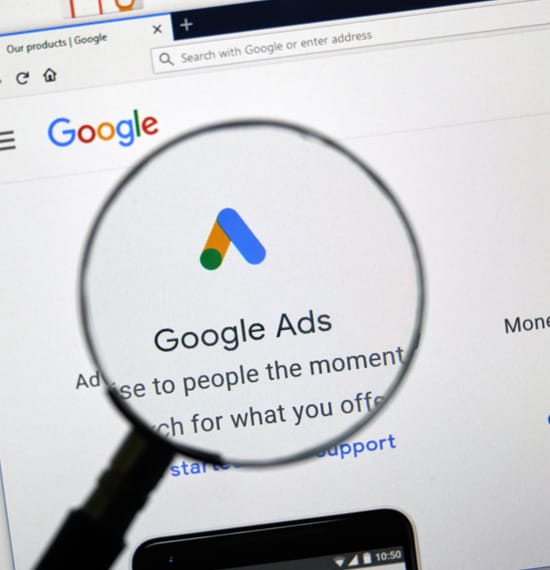 Remember those billions of searches we mentioned? The ones that happen on Google every day? Each of them yields a search engine results page (or SERP for short), and as you've no doubt noticed, these are adorned with advertisements relevant to the words you use in your search. Google Ads allows us to advertise your business on these pages through what's known as the Google Search Network, the definitive example of pay-per-click advertising. As noted in our explanation of PPC, we use this system to create and organize advertisements, connect them with strategically chosen keywords, and bid to get you the best value for a click.
This gives you direct access to one of the most valuable advertising spaces in the world. Yet it's more than just a space — it's a moment in time. When Google results are displayed for a lead, this is a crucial early stage in the sales funnel. It's where countless discoveries and first impressions are made when someone needs a product or service, wants to weigh their options, or simply wants an answer to a question. Clicking an advertisement is as easy and immediate as clicking an organic search result, so when CAYK is there to help you make your search ads as persuasive and relevant as possible, you've got that lead in the palm of your hand.
We can also carry out your Google Ads campaigns through the Google Display Network, showcasing your products and services on over 2 million websites and to 90% of internet users, including people checking their messages on Gmail! With about 180 million impressions served every month, no business owner should pass this up. Save for a few technical differences and an alternative pricing option, display ads are typically budgeted and ranked through the same pay-per-click system used for search ads. More importantly to you, we can use them to get your business tremendously more exposure than search ads alone, and at an even lower average cost per click than search ads, too.
Appreciating display ads is about more than just the sheer quantity of their reach. It's also about the quality. Because these advertisements are displayed based on their relevance to the website being browsed, we can help you reach leads who are already engaging with the websites they love. This provides excellent opportunities for targeting & improving relevance based on user interests, demographics, and online activity. If Kate is reading tips on a wedding planning blog and sees an advertisement for your invitation design service, it's the perfect moment for a perfect match!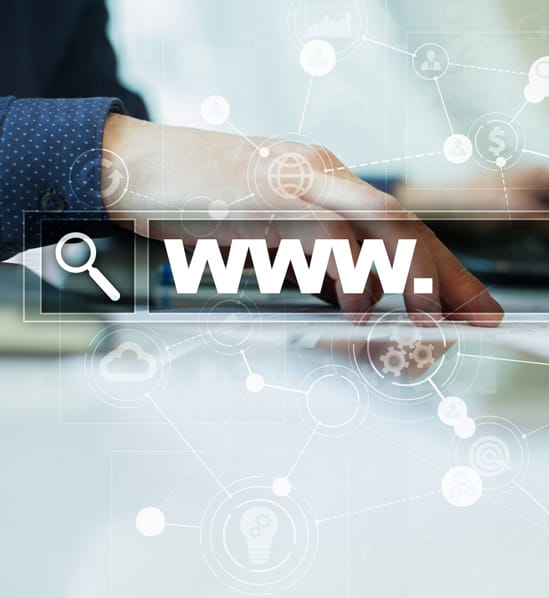 On top of this, the Display Network goes beyond the written word format of search ads by also allowing image-based ads. Our Google Ads specialists can leverage this versatility (and the artistry of our in-house designers) to encapsulate the brand of your business, complementing your ad copy with rich, eye-catching visuals. Combine this with the impressive reach of the Display Network and the CAYK team has an incredible tool not only for getting you conversions and revenue, but for developing your brand awareness and building your audience.
If Google is the #1 most popular search engine in the world, who is #2? That would be YouTube. Being owned by Google's parent company Alphabet, the king of video sharing is also a major jewel in the crown for Google Ads. It allows marketers like us to help business owners reach countless viewers through video overlay ads, display ads, in-stream ads, and more. When you consider that YouTube gets over 30 million visitors & over 5 billion views a day, this should be a key part of any advertising strategy. Businesses can even go beyond YouTube by advertising through Google's expanded network of video partners.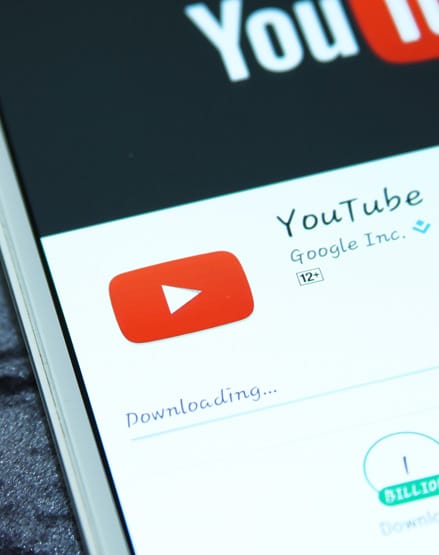 Once again, this branch of your Google Ads strategy is as notable for its quality as for its quantity. Like any search engine, leads are using YouTube to find answers to questions, check out product comparisons and reviews, get tutorials, and more. Those billions of daily video views happen because people are engaging with video content relevant to their interests. This makes YouTube another critical place and time for capturing potential customers. While this advertisement system uses a pricing model different from PPC, our team can use it to your advantage with the same budgeting prowess, keyword research skills, and analytics expertise. You'll capture the most relevant, high-quality leads possible on the world's largest hub for visual content!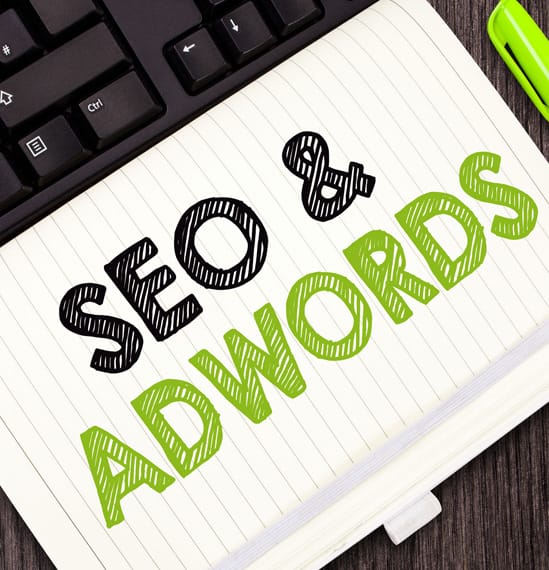 CAYK's approach to Google Ads isn't just about utilizing it on a surface level and calling it a day. We formulate extensive advertising plans & set conversion goals so that Google Ads empowers your marketing strategy to its fullest potential. Crucially, we complement your advertising strategy with top-of-the-line SEO to balance paid traffic with organic traffic and CRO to ensure that the landing pages your advertisements link to can actually drive conversions and sales. Our tracking, analysis, and AB split testing will give you all of the insight you need into your performance and progress. Still, we'd be giving you the short end of the stick if we stopped there.
With our experience in marketing automation & remarketing, we can ensure that your Google Ads campaigns will not only be more efficient than ever, they'll target & nurture users with highly relevant advertisements based on past engagement with your site & your brand. Capturing local customers is essential for a small business, so your campaigns will be built to perform beautifully for terms like "near me" & "
Calgary
". Keeping in mind the massive amount of phone & tablet traffic that can lead to conversions, your advertisements will also be fully optimized for mobile. Simply put, we'll see to it that Google Ads transforms the way you create & retain customers.
CAYK: Google Partner, Google Ads Certified!
For years, the in-house Google Ads Certified team at CAYK has leveraged this powerful platform to stunning results. We've planned, executed, and managed countless advertising campaigns that establish new levels of notoriety and yield excellent ROI for businesses across Calgary. Our status as a Google Partner even allows us to give you the edge on your competition and deliver the best possible value from Google's advertising tools. Schedule a consultation with us today!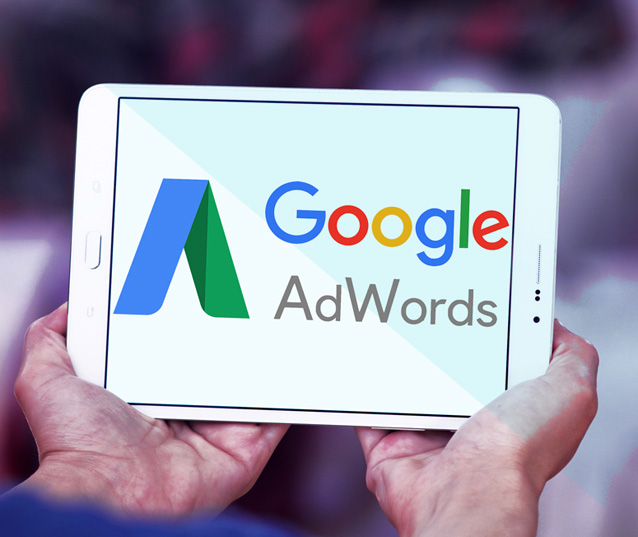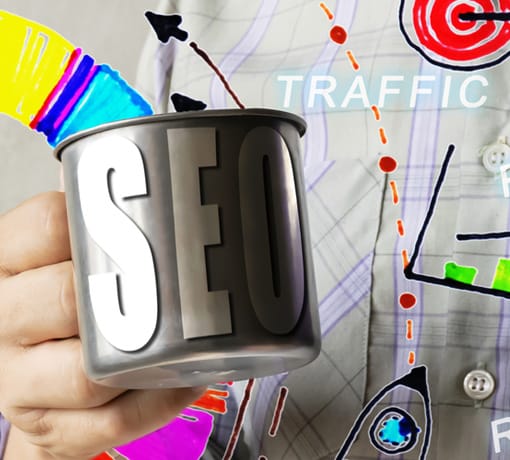 Whether you use it to connect with friends and family, to read the news, or you hardly use it at all, there's no denying that social media has changed the world on an immeasurable scale. Anything that brings so many people together in such an engaging way is bound to be useful for business owners, and social media has certainly proven its worth in this department. At CAYK, we know exactly how to leverage this technology for the exposure and conversions you need.
If there's one deadly mistake that a business owner can make when it comes to social media networks, it's to think of them simply as consumer-facing services. When you look closer and explore its entrepreneurial uses, it's clear that there's more than meets the eye. Contrary to the stereotypes, platforms like Facebook and Twitter are not chaotic hurricanes of memes and baby photos, they're actually mind-blowingly effective marketing tools for businesses. In fact, they've been specifically designed that way for years, and to stunning effect.
In 2018, global social media advertising revenue hit nearly $27 billion US. Sounds about right, considering the fact that over 2 billion social media accounts are currently active. Businesses across the board have found paid social to be essential in their marketing strategies, with nearly half of small businesses using it and almost all business with more than 51 employees investing in social media for their success. Plus, with 91% of all social media users accessing social media via mobile, it's absolutely essential for tapping into the mobile traffic that makes up half of all traffic worldwide. With a social media advertising strategy from CAYK, you'll never miss out on all that visibility. You also won't fall behind those of your competitors who have already caught on!
From Instagram to Pinterest & beyond, all major social platforms today contribute to this paid social phenomenon. Facebook, however, reigns supreme. Let's use it as our shining example.
With over 2 billion active users and over $16 billion in advertising revenue at the end of 2018, the world's largest social network has become nothing less than a superpower of online advertisements. The average Facebook user clicks on 10 Facebook ads every month, and a 2017 study of American consumers found that nearly 48% of people's most recent product purchase was made via a Facebook post. It's easy to see why the platform has garnered more than 7 million active advertisers!
Facebook's ad tools are second only to our other favourite, Google Ads. In fact, campaigns we'll run for you on Facebook often share the same goals as those we run on Google. Facebook can, for instance, promote posts from your company's Facebook page, with these posts linking to content on your blog or to a landing page that has been optimized to convert. Like Google Ads, this requires careful strategy and skillful budgeting, typically following a pay-per-click pricing model. Facebook's analytics tools also certainly hold their own when compared to those of Google, offering us comparable power for conversion tracking, reporting, and more.
Still, one does not replace the other. Facebook has several tricks up its sleeve that make it the perfect example of how CAYK can complement your Google Ads strategy with social media advertisements.
It's a Targeting Powerhouse
Age, gender, location, interests, occupation, & more – Facebook is a massive database of demographic data. Can we use that data to segment and target your audience? Absolutely. Facebook allows us to carry out targeted campaigns with amazing specificity. This is a lifesaver for small or medium sized businesses, letting you focus on leads who are local and most likely to find your products or services relevant. Facebook can even target audiences for you based on the known traits of existing customers or leads who have previously engaged with your advertisements.
Like all social networks, Facebook is also highly visual in nature. While advertisements on the Google Display Network also allow images, social media is where people are far more likely to be expecting rich visual information like photos and videos. Facebook gives our team the perfect opportunity to craft eye-catching advertisements and use great visuals in boosted posts from your company's profile, ensuring that your brand can distinguish itself in the timelines of countless users. This is especially important when using social media advertisements to shine a light on your content.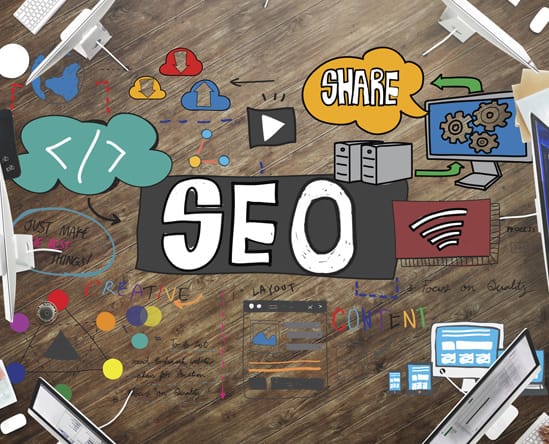 Speaking of your brand, Facebook ads are uniquely equipped to supercharge brand awareness. The CAYK team uses them not only to bring traffic to our clients' websites, but to better connect them with their communities and gather followers. Considering the advanced targeting options we mentioned a second ago, this is a fantastic method for building an audience and establishing greater legitimacy for yourself, especially among those who will engage with your brand the most. It can be especially powerful for soft conversions such as shares and email list signups.
Of course, we've only scratched the surface of what makes advertising on Facebook so great for our clients, and it's just one platform! The social media specialists at CAYK will go above and beyond to help you drive traffic and conversions using the social networks most relevant to you.
Plan, Test, Track, and Report!
Like any other form of online advertisement, paid social should never be a shot in the dark. It requires sharp campaign planning, actionable conversion goals, and identification of the right KPIs, not to mention thorough testing, tracking, and reporting. With a combination of Google Analytics, the integrated analytics tools within your social platforms, and more, we'll see to it that your company's social media advertising campaigns are data-driven and built to succeed. It's also our promise to keep you fully updated and informed on your performance and progress, working with you to adjust and enhance your social media advertising strategy for the highest possible value.
Social Media Advertising from CAYK
There are few technologies today that offer the same kind of marketing utility that social media does, and the advertising tools built into platforms like Facebook are more powerful than ever. The advertising and social media specialists at CAYK have the skills and experience to harness that power and turn it into audience growth, higher conversion rates, and more revenue for your business. Contact us today to speak with our team and find out how you can get started!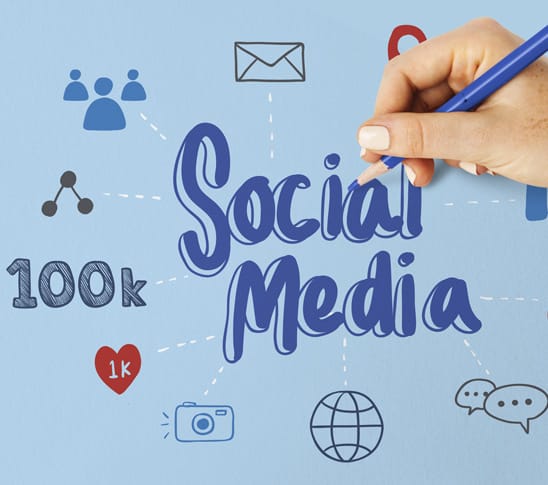 Learn More About How The Team at CAYK Can Help You Run a Successful Pay-Per-Click Campaign.
All Team Members at CAYK Have Been Personally Certified Through Google!