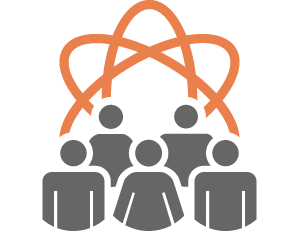 Ethics: "Moral principles that govern a person's behaviour"
We believe that ethics are an important part of business, and that in business moral beliefs are responsible for several of our judgments and actions.
Each member of the CAYK Team, in-house and contract, sign off on a statement of confidentiality, a disclosure of potentially conflicting interests, and our statement of ethics.
CAYK — Ethics in Marketing
Our corporate values start at our leadership. As a multi-generational agency we take great pride in the fact our client relationships are measured in years, not months. This is only possible because our relationships are founded on trust. Trust that we will put our client's interests before our own and trust that we are good to our word. We earn and maintain this trust every day by performing to the highest standards and operating in an ethical and sincere manner above all else.
We will never make promises, claims, or estimates during our sales processes that we cannot substantiate with verifiable data.
We will never knowingly be untruthful in our communication.
We will never knowingly bias or manipulate performance data or reporting.
We will never hide or obscure a potential conflict of interest.
We will never make promises, guarantees, or forecast estimates where it is impossible to truly know the outcome.
We will never send an invoice that has not been previously approved.
We will never use client assets such as domains or websites as leverage or as a hostage to demand a ransom.
We will always put our client's best interests first, even when it means sacrificing our own.
We will always obey the letter and spirit of the law.
We will always abide by Google's guidelines within our own marketing and advertising and we will encourage our clients to do the same.
We will put people before process
Why is it important to have a statement of ethics?
We work in an industry which mostly operates without regulations or governing bodies. This fact means that there is no barrier-to-entry for anyone, regardless of their experience and expertise, to sell marketing services. For decades we have seen organizations suffer through terrible experiences with marketing service providers and in many cases this poor experience comes directly as a result of the lack of restrictions placed on organizations in the marketing vertical.
Sometimes past marketing service providers became busy, moved on, or otherwise stopped being available to their clients. Sometimes the outcome of the services didn't meet the impossible expectations set at the start of the relationship. Sometimes marketing service providers have recommended solutions that pay comissions instead of solutions that are in the best interest of their clients.
Some marketing service providers are leaving a trail of destruction in their path, are ultimately damaging our industry as a whole, and are willing to say darn near anything to get your business—we are not.
In the absence of regulation, it is up to industry participants to self-regulate.
In the absence of oversight it is ethics alone which we must live by and be accountable to.
In the absence of a public disclosure of organizational ethics, there can never be oversight, nor accountability.
Have a question? Contact us today by filling in the form below.