Search Engine Optimization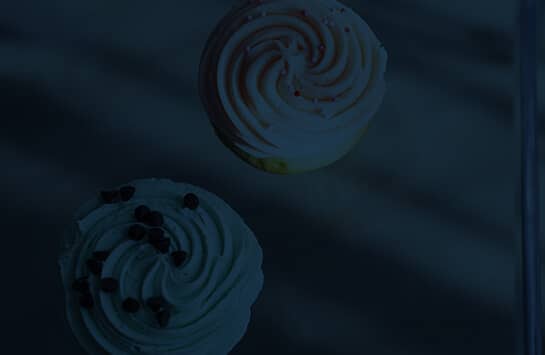 What Is Search Engine Optimization?
In the internet age, generating leads is about far more than putting out a few ads. Traditional outbound marketing no longer represents the full picture. You need to give your leads a reason to come to you, and you need to make yourself as visible as possible in search results. If not, you'll miss out on a vast portion of your potential customers! With SEO solutions tailored to your business, CAYK can help you drive more high-quality organic traffic to your site than ever.
SEO represents a wide range of marketing, web development, and writing techniques designed to increase the quantity and quality of search-based web traffic to your website. Much of SEO is focused on the goal of improving your visibility by getting your web pages to rank higher in search results, but at its best, it goes beyond this. It's just as important for SEO to support the image and trustworthiness of your brand, aid in developing a stronger connection with your audience, and help you convert high-quality leads into loyal customers.
Its significance within your marketing strategy shouldn't be underestimated. Between 70% and 80% of search users are focused on organic search results, and 51% of overall traffic to business websites comes from organic search. Considering how many leads this amounts to, it's easy to see why SEO is the highest inbound marketing priority for 61% of marketers.
The SEO strategies we provide here at CAYK are both comprehensive and highly effective, encompassing everything from excellent content creation to detailed SEO auditing, local SEO, and more. To give you a better sense of SEO's capabilities, let's check out what it involves.
In order to list your business website in search results and with as much relevance as possible, Google needs to be able to understand what it contains, how it's structured, and how to index it. This is where technical SEO comes in. It's focused largely on the structural, backend aspects of a website that communicate all of this information to Google.
In addition to this, it's concerned with maximizing usability and keeping your site secure. These are essential to Google's assessment of your site as trustworthy and beneficial. A better user experience will always support the other branches of your SEO strategy. Since half of global web traffic is mobile, Google will also need your website to be mobile-friendly as well!
When it comes to the technical details, the CAYK team has you covered. You can count on our SEO specialists to fortify your business site on every level for excellent performance.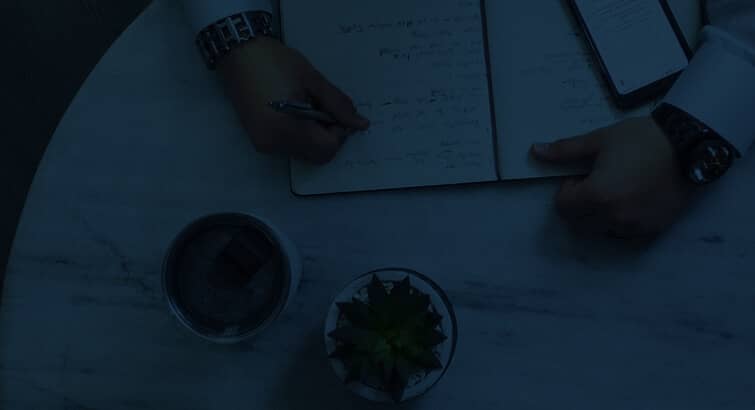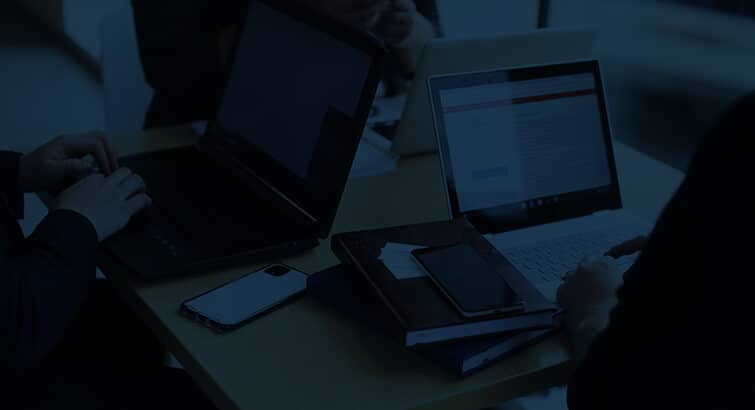 In the world of SEO, it's not just what's on the inside that counts. On the outside, your site relies on content and keywords to rank well and be discovered by the right leads. On-page SEO is one of the most important methods for optimizing the quality of these two crucial ingredients. Properly selecting and integrating keywords into excellent content will generate the kind of relevance and authority that Google looks for when ranking your site. Dressing that content with the right metadata will also help Google learn enough about it to make its assessment.
Google is designed to do more than just suggest web pages to search users. It's designed to connect people with truly dependable businesses that provide useful information. With on-page SEO from CAYK, they'll know you're one of them!
Your organic traffic is also determined by your site's relationship with the rest of the web. For this, off-site SEO is your best friend. When determining your authority and reputation, Google will consider how many sites link to you or mention your brand, as well as the authority of those sites themselves. On top of this, the quality of your online presence via
social media
, business listings, & review sites will contribute to how you appear in search results. The better your off-site SEO, the more reputable your site will be, making you a go-to brand in your industry.
CAYK can build high-quality links to your site through a combination of your social media profiles and your content. By linking to your articles in social posts on platforms like Facebook, you'll foster engagement in your online community while supporting your SEO efforts with backlinks. This—combined with local SEO, review monitoring, and more—will give your business an online presence that nurtures your search ranking and gets you the leads you want!
SEO by CAYK — It's Results-Driven!
Every SEO expert in the world wants to get more organic traffic for their clients, but not all of them can deliver, and not all of them see the bigger picture. Our team doesn't just help you rank higher, we complement your inbound traffic with conversion rate optimization and more. It's our commitment to actually turn all that traffic into new customers, better customer relationships, and measurable growth. Contact the CAYK team today to learn more about how we'll do it!
Marketing is inseparable from strategy. Every aspect of your marketing plan should be driven by smart planning & savvy decision-making. SEO is a particularly good example of how this can pay off. It's not an instantaneous process, so the better your strategy is from the beginning, the sooner your ranking will improve and the more organic traffic you'll bring to your site. At CAYK, we can provide you with SEO that is not just technically strong, but also strategically effective!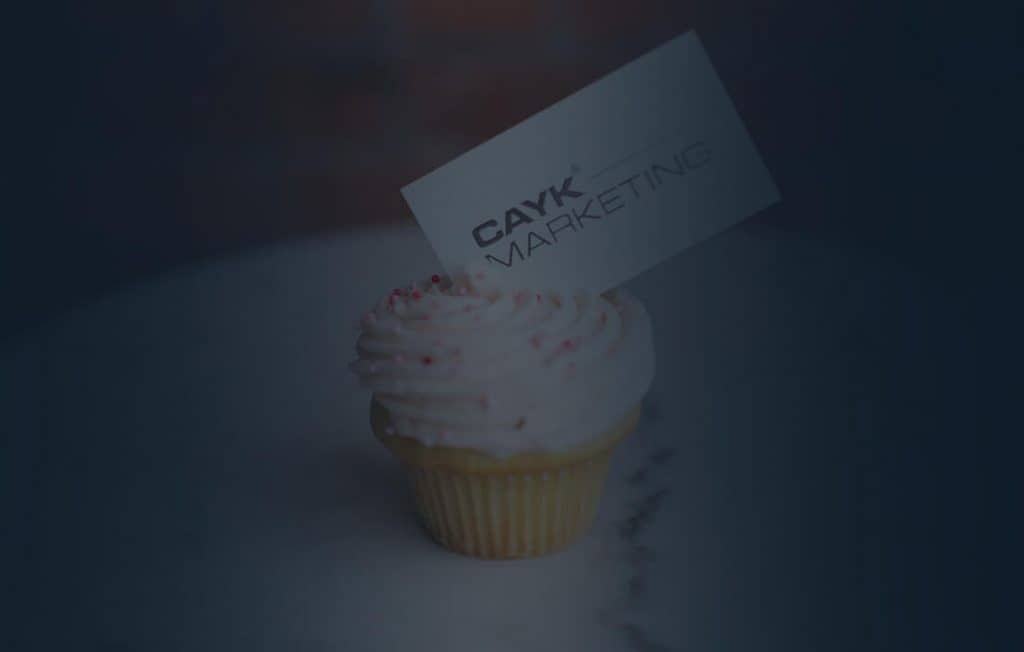 For SEO, Strategy Is Everything
Any entrepreneur or marketer who hopes to boost organic traffic with a one-size-fits-all approach to SEO will be sorely disappointed. The optimization process doesn't begin with posting an article or writing a meta description. It begins with a plan. How is your business performing in search results currently? Who are your biggest competitors and how are they ranking? What conversion goals do you need your organic traffic to move towards? Who are the people you want to reach most? What products or services do you want to showcase?
These and many other questions will form the basis of your SEO strategy. Like all other branches of marketing, SEO must be driven by specific, actionable business goals. It's our job here at CAYK to understand those goals and transform them into clear objectives guiding your content, keywords, social media, and all other factors that drive organic traffic.
Your Content Needs a Plan
If SEO in general shouldn't be driven by guesswork, then content creation certainly shouldn't either! Posting informative and well-written articles is the top inbound marketing priority for 55% of marketers, and it's because enriching your audience with useful information is a killer way to generate leads. But you can't just generate any leads. You need the right leads.
If you're an accountant who wants to focus on tax preparation for small business owners, a series of articles on small business tax planning strategies can help you show up in the right search results and convert the visitors you're looking for. If you're a caterer and wedding season is around the corner, using your blog to recommend wedding food ideas just might do the trick. It's all about knowing who you want to speak to, what they want, and giving it to them.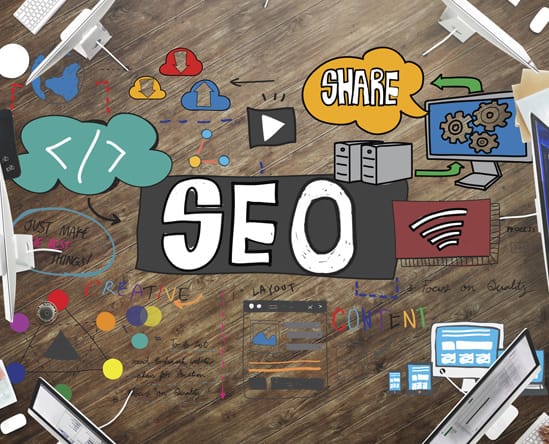 This kind of lead quality requires a content plan formulated by your goals, sharpened with excellent keyword research and implementation, and combined with other on-page SEO essentials. The SEO strategy we develop for your business will provide you with nothing less!
Maintaining Your SEO Strategy
The only thing more important than having an SEO strategy is keeping an eye on it and optimizing its performance. Tracking and analytics are crucial to the ongoing success of everything that SEO involves. Today's tools allow our team to monitor overall organic traffic to your site, traffic to specific pages, how long a visitor stays on the page before leaving (also known as bounce rate), and much more.
The approach we've developed at CAYK also places high importance on in-depth SEO auditing processes. These are instrumental in identifying and eliminating common issues that are detrimental to your search rank and organic traffic. We can even examine how well a page's search rank is working together with its CRO factors to convert your visitors.
Continuous monitoring and auditing ensures that nothing is lost in translation between your business goals and the results of your SEO strategy. Whether you want to perform better in local search results, check up on the SEO strength of your content, or see how you're faring when it comes to mobile traffic, we can always pop the hood and do what needs to be done!
Our SEO Team Has a Strategy For You!
The success of an SEO strategy is determined by a stunning range of factors, and we've only given you a simple overview here. Everything from your imagess to the way the content on your site is structured will contribute to the rise or fall of your organic traffic. You can rely on CAYK to bring every necessary element together, formulating an SEO strategy that boosts your search rank, brings in high-quality leads, and helps you convert. Contact us today to get started!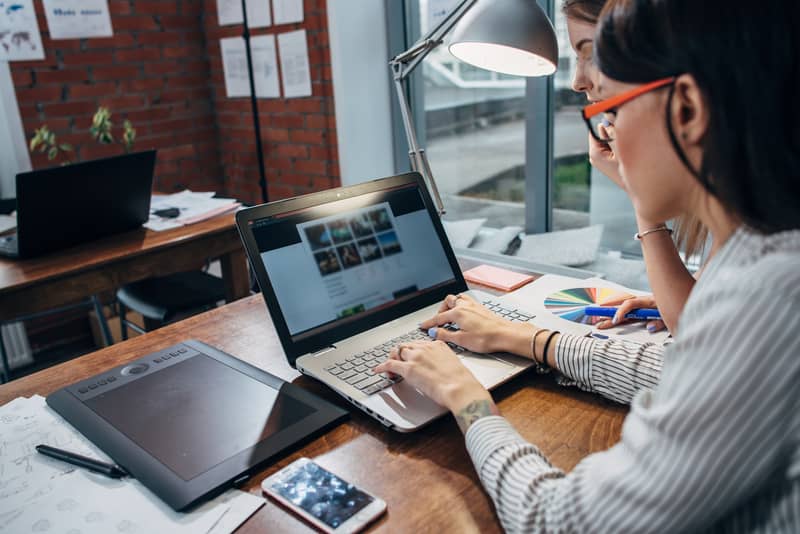 Any successful entrepreneur knows that a company should do more than simply sell a product or service. It should also have something to say. With the rise of content marketing, countless business owners have taken this idea to impressive places, enriching their audiences and improving search ranking in the process. You'll need your own custom content strategy if you want to keep your SEO and brand images in good shape. CAYK is here to give you exactly that!
Google is designed to do more than just suggest web pages to search users. It's designed to connect people with truly dependable businesses that provide useful information. With on-page SEO from CAYK, they'll know you're one of them!
Content, You Might've Heard About It

Few things have taken the online world by storm quite like content marketing has. Companies have been appealing to audiences with written and visual content for hundreds of years, but the popularity of web content like articles and blogs has skyrocketed over the past couple of decades. The reason for this is no mystery. Great content serves as both a source of useful and engaging information for your audience and a powerful marketing tool for you. Everyone wins!
As part of your digital marketing plan, the team at CAYK can develop a custom content strategy for your business and bring it to life with articles published via your site on a regular basis. To show you why this is such a necessity, let's see some examples of what it can do.
What's an SEO strategy without a content strategy? Frankly, not much of an SEO strategy. With the right information and the right use of keywords, good content helps Google recognize the relevance and usefulness of your site so that you can rank higher. It's impossible to overstate just how instrumental this has been when boosting search performance and generating leads for our clients.
We're certainly not alone, since 72% of marketers see relevant content creation as their most valued SEO technique. Google can confirm its significance, citing content as one of the three most important ranking signals. Websites with blog content have 434% more indexed pages on search engines than those without it, and an excellent content strategy can even boost traffic by 2,000%.
A custom content strategy from CAYK will help you capitalize on the SEO power of content by filling your site with well-written articles that target the leads you want and drive organic traffic.
If you think that SEO is the only area of marketing where content really shines, we have some news: It's pretty darn important for driving conversions, too. In fact, businesses with a content marketing strategy can secure conversion rates six times higher on average than those without one. High-quality content fosters trust among your leads and educates them on your products and services, resulting in more confidence in your brand and more informed purchase decisions. Your converting power will be especially high when you have top-notch CTAs in your articles.
The content that our team creates for you will be focused not only on bringing more organic traffic to your business website, but converting that traffic so that it can actually fuel your growth!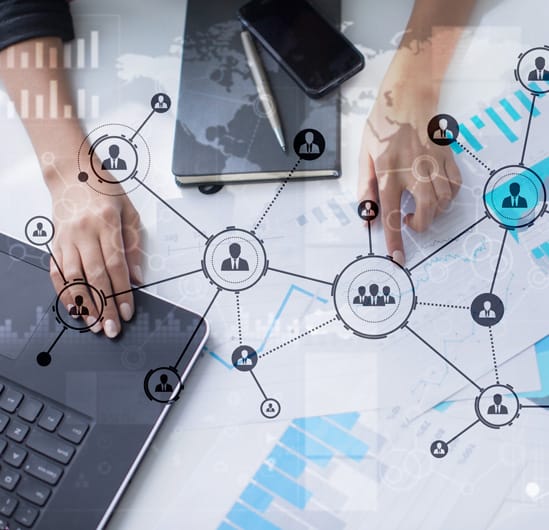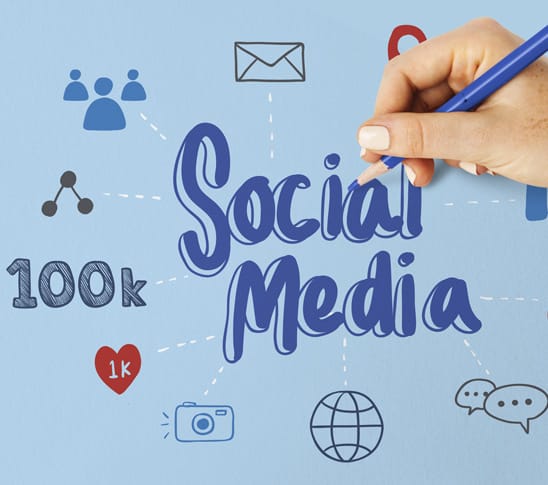 Build Links With Social Media
Remember when we said that content is one of the most important ranking signals to consider for SEO? Up there with content is the quantity and quality of your backlinks. These are links to your site from an outside source, and they can be secured in a number of ways. One particularly nifty method is social media link building.
In addition to providing you with great content for your site, we'll post links to that content on your company's social media profiles. This beautifully combines content and backlinking to strengthen your SEO strategy, while simultaneously boosting the frequency and quality of your engagement on social media. Not bad, right?
Throwing just any information onto your blog and calling it a day will never do the trick. Quality, variety, and frequency are everything. Even before a word is written, a content strategy needs to be driven by clear and well-crafted goals. These goals must be built around audience segmenting and targeting, keyword research, the specific focus areas important to your business, and more. The best content tackles these goals while expressing a consistent brand voice, anticipating readers' interests and needs, and keeping the audience engaged.
You can rely on CAYK to complement a top-quality strategy with top-quality content, maintaining and maximizing its performance with data-driven tracking and auditing along the way.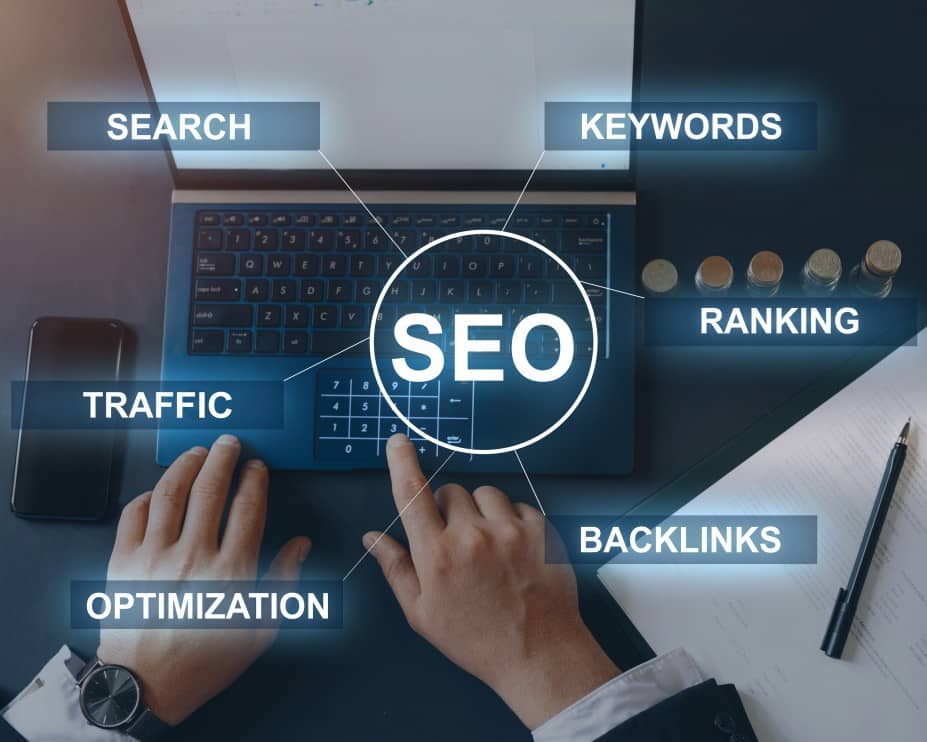 Conquer Your Content with CAYK!
It's been said countless times, but it's hard to deny so we'll say it anyway: Content is king. If you want to conquer organic search rank, conversions, social media, and more, you'll have to conquer content. CAYK is ready to offer you a custom content marketing strategy that will make it happen, elevating your voice and placing it among countless respected brands who have done the same. Your business has something to say, so get in touch and tell us what it is!
Local Search Engine Optimization
Digital marketing devotes a lot of attention to what happens online. Does this devalue real-life relationships between businesses and their communities? Quite the contrary! As the owner of a local business, you want to connect directly with leads and customers near you, and local search engine optimization is a major asset in achieving that goal. It also happens to be one of the most important parts of the SEO strategies we offer our clients. So how will it benefit you?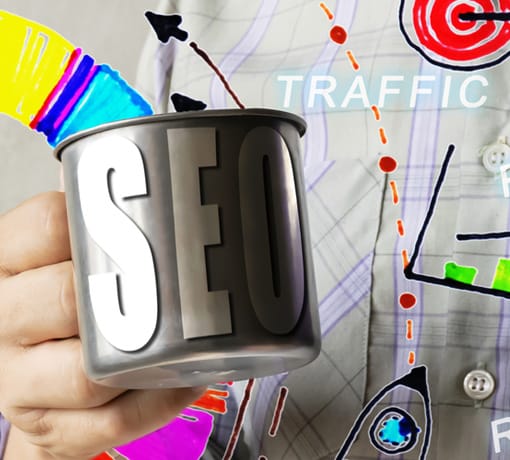 Any time you use Google to find a specific product, service, business, or place nearby, you're doing a local search. Google typically recognizes a local search when the user includes terms like "near me" or the name of their city, as in "restaurants in Calgary". In fact, if Google has access to your device's location, it'll most likely offer local results even if you simply enter "restaurants". The important part is that for business owners like you, ranking high in local results is not just an essential part of SEO, it's an essential part of running a business today.
Let's consider a typical local search results page. You might see a few different types of information, but two are particularly important for your company'sSEO strategy: standard organic results and "snack pack" results. Standard organic results are the links you see listed in any Google search. Google Snack Pack refers to the panel that shows the top 3 Google My Business listing results relevant to your query, combined with a Google Maps snippet indicating their locations. The better you rank in both, the more people will discover your business.
Just for starters, about 46% of all Google searches are local searches. On top of this, 97% of people use the internet to learn about a local company and 72% of consumers doing local searches have been found to visit a store within 5 miles. Between 2015 and 2017 alone, Google reported a 900% growth in "near me" searches. Simply put, local search is a standard method that countless people use to find the things they need and choose which local businesses to get them from. With our local search solutions, it's our goal to make sure they choose you.
There is a vast spectrum of factors affecting your ranking in local search results. Local-specific keyword research, for example, must consider not only service or product terms like "plumber" or "furniture", but also the countless ways they are combined with various location terms like "near me" or "
Calgary
". Your business pages in directory services like Google My Business and Yelp also need to be as complete and accurate as possible, not to mention filled up with plenty of reviews and maintained with diligent reputation management.
In fact, any other place on the web that gives your business name, address, and phone number (known in SEO lingo as NAP citations) must be consistent and up to date. This includes Facebook and other social profiles. Meanwhile, if your content strategy is providing useful and engaging information, you're establishing yourself as an authority and fostering the trust of your community. Pretty essential if you want your local SEO efforts to pay off. Oh, and did we mention extensive, detail-oriented on-page SEO? That's a critical factor in local search as well.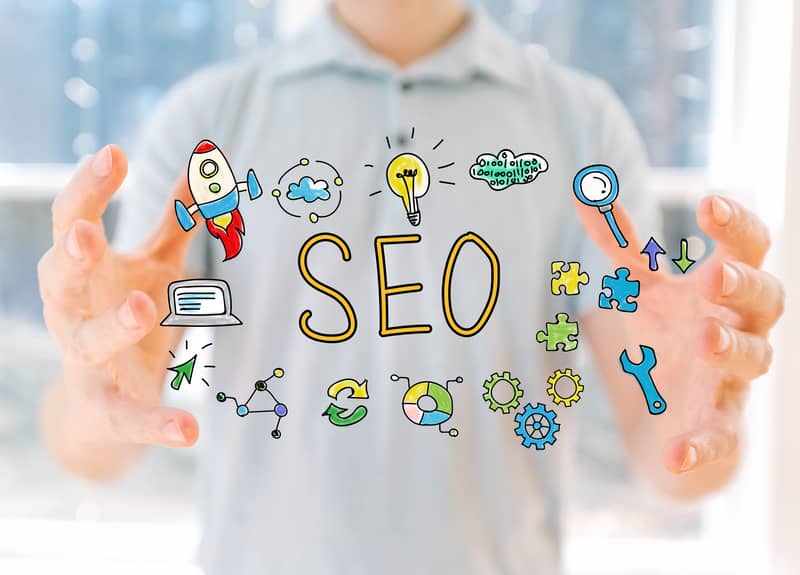 To help you rank high in both organic search results and Google Snack Pack results, the SEO specialists at CAYK will help your business conquer all of the above and so much more.
But wait a minute, what if you operate a company with multiple locations? No problem, that's what multi-location local SEO is for! Your website can be outfitted with search-optimized pages dedicated to your individual locations, you can have profiles for each of your locations on business listing sites like Google My Business, and excellent keyword research can ensure that you perform well for local searches in each area where your locations are found. Even your blog can feature articles focused on showcasing or search-optimizing a particular location.
In order for this to work effectively, all of the factors we mentioned above need to be channeled into your locations as individual branches of your overall local SEO strategy. Their business listing profiles must be up to date, their NAP citations must be accurate and consistent across the web, reviews for each location must be encouraged and monitored to maintain your reputation, and more. It may seem like a lot to tackle, but we do it every day. When you leave the technical stuff to us, every one of your locations will get the CAYK local SEO treatment!
Mobile Friendly, User Friendly
One last thing. It would be silly for us to leave this out when talking about local SEO. By 2021, more than $1.4 trillion in local sales will be significantly influenced by the use of mobile devices. 88% of people who do a local search on their smartphone call or visit a business within a day, and 78% of mobile local searches lead to offline purchases. This is pretty easy to imagine, considering how easy it is to pull up an app and search for a product in your area.
Mobile friendliness and user friendliness are major assets to your overall success in search rankings, and local search is no exception. The people in your community must be able to find you quickly on their devices, smoothly navigate your site, and get the information they need. An SEO strategy from CAYK means that your local leads and customers get nothing less than a beautiful, mobile-friendly user experience, no matter what device they're using.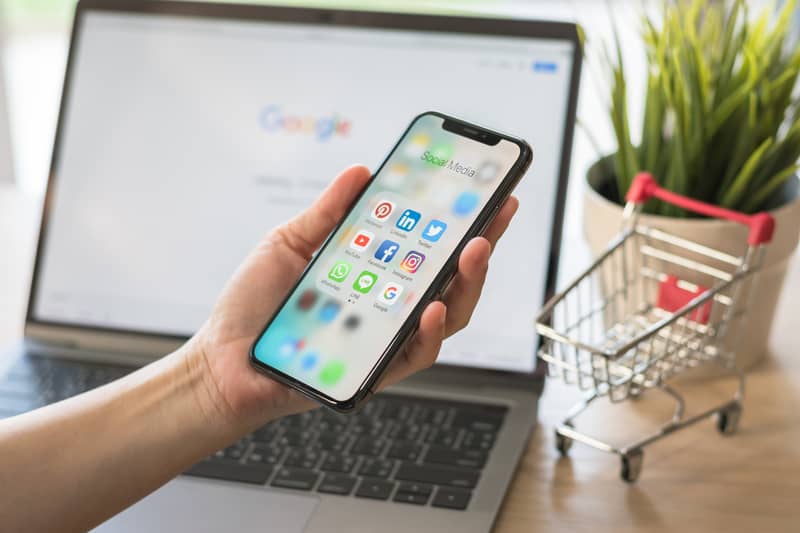 Get More Local Traffic with CAYK!
SEO gives you more than just web traffic. It strengthens the connection between your business and the people around it. Because this idea is so central to our philosophy here at CAYK, local search is integral to the SEO strategies we create. We'll not only strive to make you more visible to your community, we'll maintain and polish that visibility with continuous review monitoring, SEO audits, and more. Contact our team to find out how we can help your local business shine!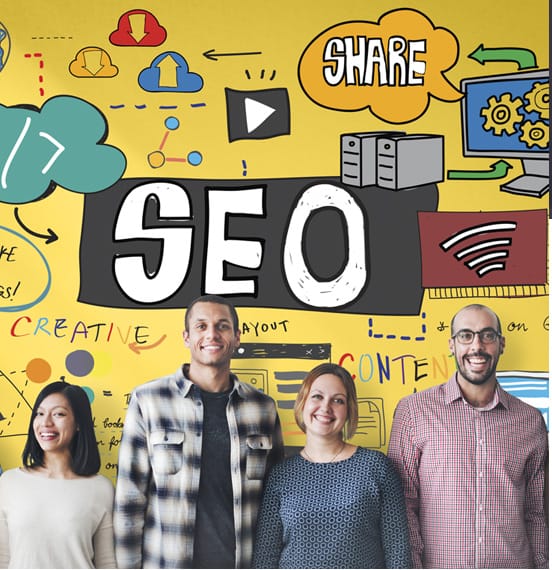 Mobile Friendly, User Friendly
One last thing. It would be silly for us to leave this out when talking about local SEO. By 2021, more than $1.4 trillion in local sales will be significantly influenced by the use of mobile devices. 88% of people who do a local search on their smartphone call or visit a business within a day, and 78% of mobile local searches lead to offline purchases. This is pretty easy to imagine, considering how easy it is to pull up an app and search for a product in your area.
Mobile friendliness and user friendliness are major assets to your overall success in search rankings, and local search is no exception. The people in your community must be able to find you quickly on their devices, smoothly navigate your site, and get the information they need. An SEO strategy from CAYK means that your local leads and customers get nothing less than a beautiful, mobile-friendly user experience, no matter what device they're using.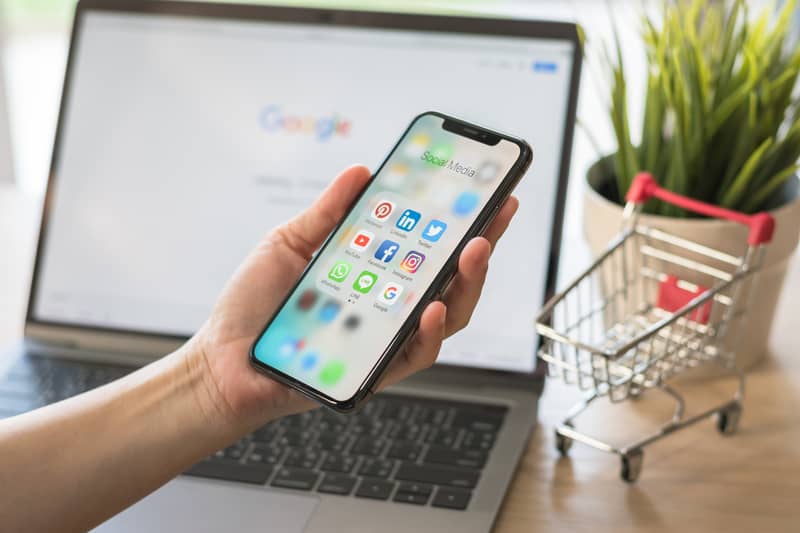 On-Page Search Engine Optimization
Search engine optimization can be a pretty complex beast. It's not just a matter of your content or your keywords alone. In order to bring in and convert as much organic traffic as you can, all of the crucial pieces have to balance and strengthen one another in the right ways. Here at CAYK, one of the major elements of SEO that we focus on is on-page optimization. Our tried-and-true approach will make the pages of your business website perform better than ever.
What Does "On-Page" Mean?
Some aspects of search engine optimization revolve around the deeper, more technical factors that affect Google's ability to understand and list your site. Others are focused on your site's relationship with other parts of the web and your online presence. On-page SEO is distinct from these because it aims to optimize the pages of your website themselves, especially when it comes to content, keywords, and certain essential bits of HTML code.
When on-page SEO is most effective, it helps you direct more organic traffic to pages that are relevant to the visitor's needs. This gives you higher lead quality and perfectly complements the CRO techniques that will help that page convert. It'll be a key focus area when the CAYK team implements an SEO strategy for your business, and we're pretty darn good at it, too!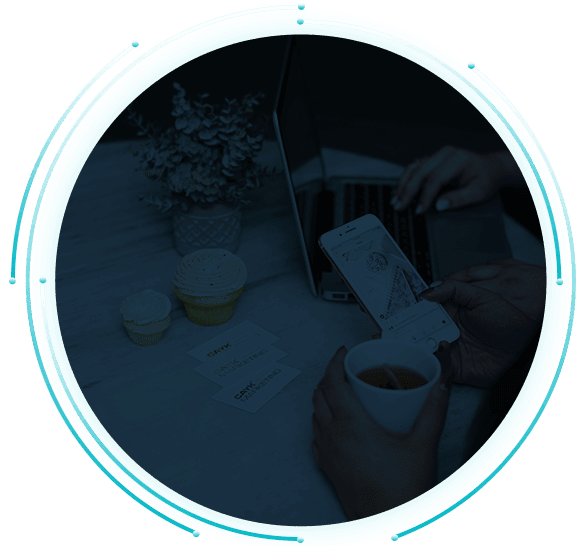 Main Factors in On-Page SEO
So, when the SEO specialists at CAYK optimize the pages of your business website, what factors will they be focusing on?
As we mentioned, your content and keywords are a pretty big deal. In fact, more than half of marketers consider content creation to be their top priority for SEO, and 49% find that strong keyword research gets them the best results. But on-page SEO isn't just about throwing keyword-stuffed content all over your site and hoping it boosts your ranking. It's about the quality, length, and relevance of the content, your use of internal and external linking, your keyword research and selection, how you finesse your keywords into the writing, and more. This attention to detail is crucial to how our SEO experts optimize the content of your pages.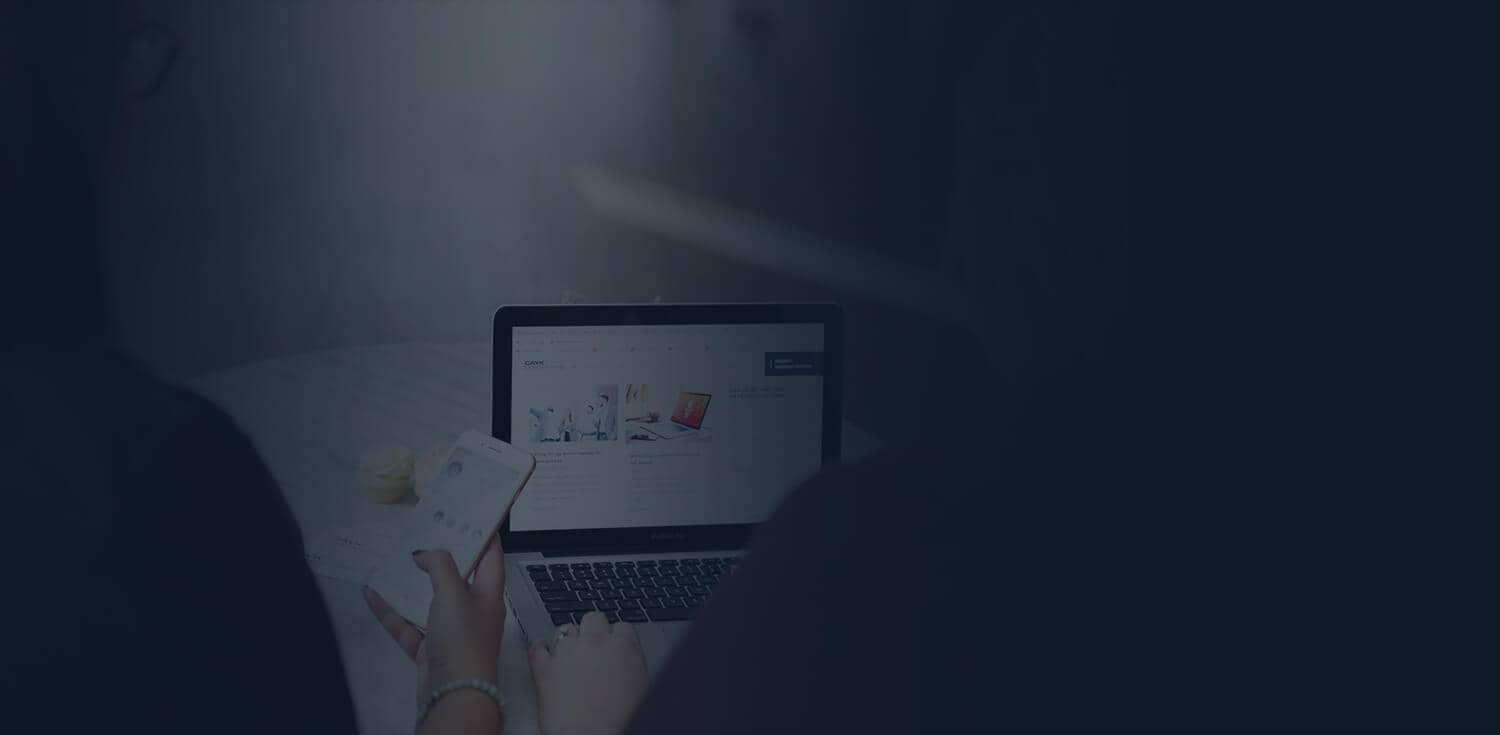 On-page SEO also involves ensuring that Google and your content know how to talk to one another. In order to list your page with as much relevance to the search user's query, Google needs to know the title and description of your page, how your content is structured, the keyword-relevance of your imagess, and more. This information is communicated to Google using pieces of HTML code like title tags, meta descriptions, and schema markups. Our in-house SEO team will have you covered in this department, too!
Your Audience Is Everything
But wait, is that really all there is to on-page SEO? Content, keywords, and some HTML? Definitely not. Truly powerful on-page SEO looks beyond the page itself and considers what is arguably the most important part of the picture: your audience.
For instance, if you want your pages to rank high and convert well, they must answer searcher intent. Does your content actually respond to the intent that the visitor may have in mind beyond the literal meaning of their search query? Are they hoping to learn, to compare, or to make a purchase? Predicting and understanding intent makes for higher quality content, better use of keywords, more effective local search optimization, and beyond.
Oh, and by the way, can your audience access, navigate, and understand your web pages without problems? All of the on-page SEO factors we've mentioned so far need to be supported by mobile-friendliness, fast load speed, smooth navigation, and a great overall user experience. At CAYK, we look at the bigger picture. Whether we're getting more organic traffic to a page or building an entire custom website, it's as much about your audience as it is about your site itself.
Let's Get Your Web Pages Ranking Higher!
Equipped with all of the most important on-page SEO techniques, and guided by in-depth analytics and SEO auditing, CAYK can get your company's web pages ranking higher than ever. We won't just apply a standard checklist of optimization tasks to your site. We'll develop a dynamic approach informed by years of experience and formulated to meet the specific needs of your business. To learn more about search optimization and more, contact our team today!
Like many other parts of your digital marketing plan, SEO isn't a task that you can simply finish and be done with. It's an ongoing effort, and it should be fueled by attentive observation, savvy analytics, and continuous improvement. One of your most powerful assets in this journey is SEO auditing. It's an industry-standard source of insight that no SEO strategy is complete without. CAYK can provide top-tier SEO audits that will show you the way to better results!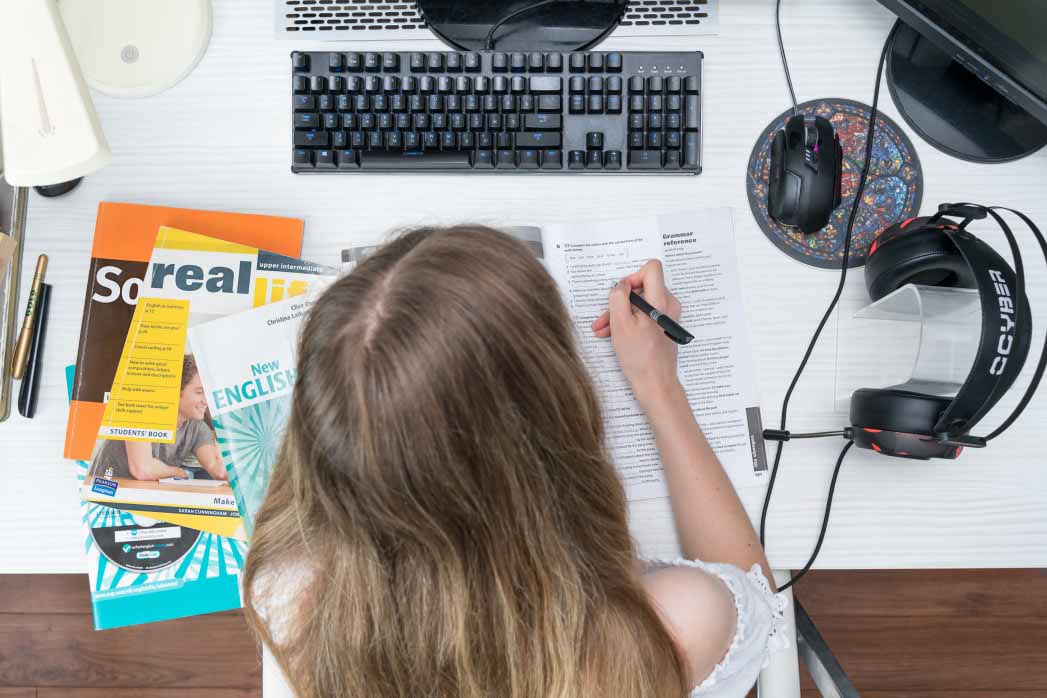 What's an SEO Audit and Why Does It Matter?
As you know, the primary goal of search engine optimization is to get more organic traffic to your business website. This process takes time and has plenty of moving parts, so it's essential for your business to have a clear picture of how you're doing at all times. This is the goal of routine SEO audits: to show you how well the various branches of your SEO strategy are working. In addition to this, they provide your business with specific, actionable pathways to improvement.
Extensive and detailed SEO audits are inseparable from the larger goal of getting more organic traffic to your site and turning it into revenue. This is why it's such an important part of what we do for our clients here at CAYK. The exact steps of an SEO audit will always depend on the unique needs of your business, but it's still important to get a general idea of how this process works. Let's break down a few key questions that our SEO audits will aim to answer for you.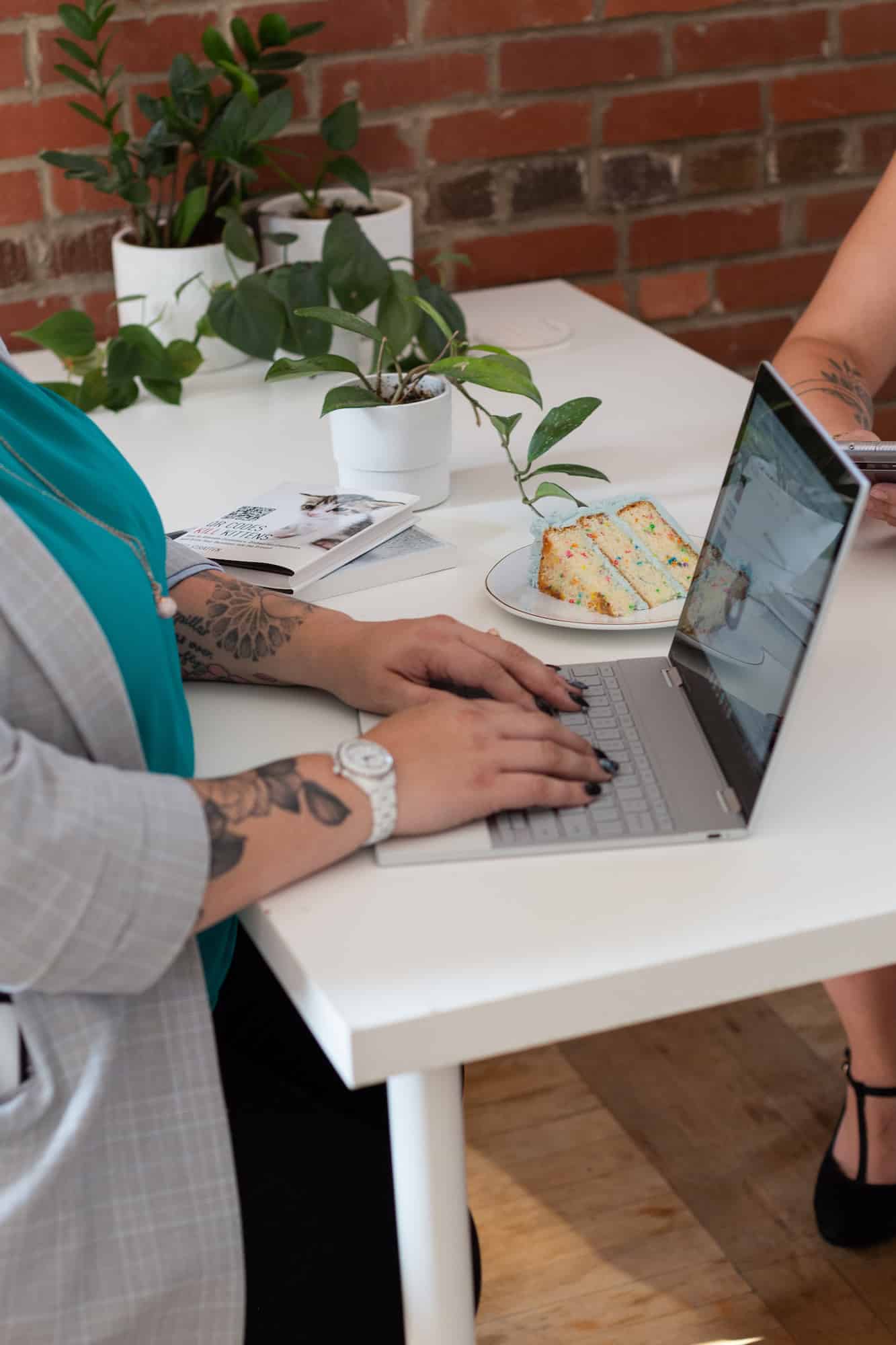 Is Google Getting Along with Your Site?
To get the organic traffic you need, Google and your site need to have a strong relationship built on healthy communication. This communication depends on crawling and indexing, or in other words, how Google reads, understands, and lists your site. A variety of different issues can make it harder for Google to crawl and index your site as necessary, and if they go unchecked, you won't show up in results in the way that your SEO strategy has intended. Google also needs to see that your site is mobile-friendly and provides an excellent user experience.
A technical SEO audit involves a number of steps for identifying and eliminating issues with crawlability and indexability. CAYK's SEO specialists can, for instance, examine your robots.txt file, metadata, and other bits of information that are crucial to this communication. Some of the most important insights in a technical audit can be revealed by popping the hood and performing an SEO crawl, which will reveal broken links, page title issues, and many other problems that impede Google's crawling process and hurt your ranking.
How's Your Content Doing?
SEO auditing covers more than just the technical, behind-the-scenes relationship between your business website and Google. It also aims to find out how well your site is performing with regards to content and keywords. A site will rank best when it's filled with high-quality duplicate-free content and its keywords are skillfully researched and implemented. CAYK's SEO auditing examines these and other on-page SEO factors so that your web pages will be recognized by Google as reliable and relevant to the user's search terms.
In fact, our on-page auditing process goes beyond SEO alone. By auditing search efficiency by page, we can determine how well search your search performance is working in tandem with your converting power. Depending on what is revealed by the audit, we can devote more SEO attention to a low-ranking but high-converting page, put more CRO effort into a high-ranking but low-converting page, or better capitalize on a page that already ranks and converts beautifully.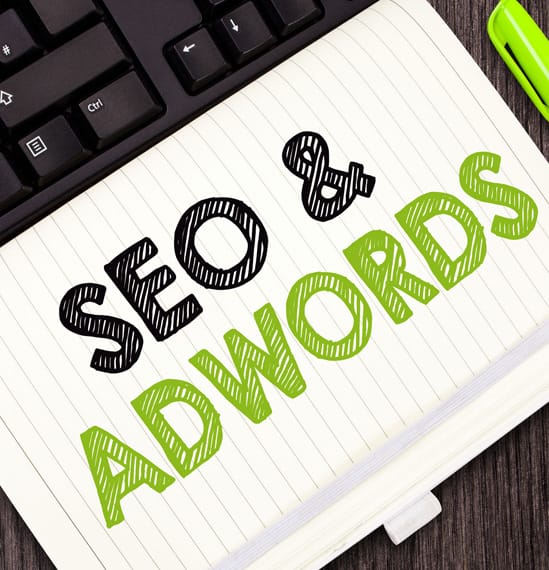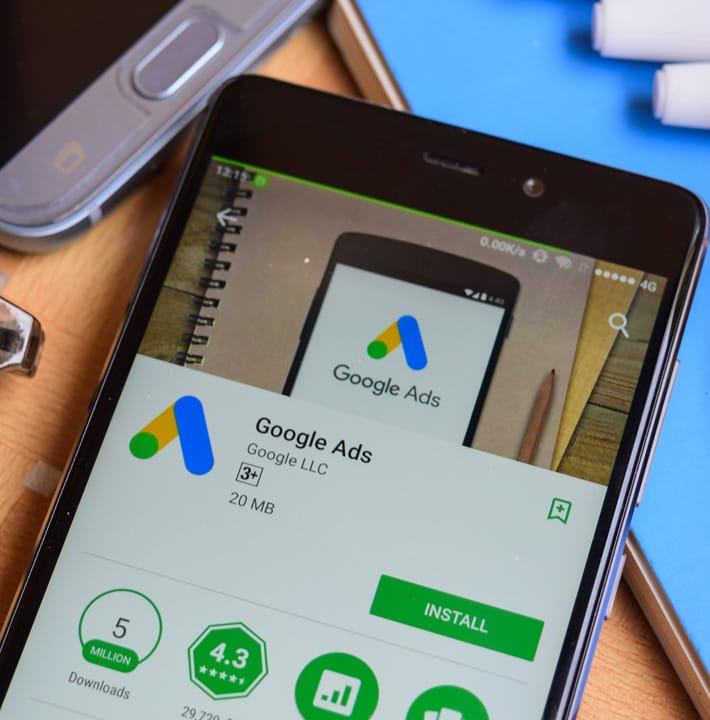 What About the Rest of Your Online Presence?
Search-optimizing a business website goes beyond the website itself, and so should an SEO audit. Do people find your site useful and relevant enough to link back to it or mention your brand? How are your competitors ranking and for which keywords do they rank higher than you? Don't forget Facebook, Google My Business, and other places providing your business name, address, and phone number. Keeping this information consistent is crucial for local SEO.
Your SEO strategy depends quite a lot on your social media strategy and how it interacts with your content marketing. Using your social profiles on Facebook and Twitter to share your content will build backlinks to your site and maintaining engagement with your audience will strengthen the visibility of your brand, all of which is fuel for successful SEO. It may be necessary to look at your performance in these areas to make for a comprehensive SEO audit.
Keep Your SEO Strong With CAYK!
Every business is different, so no two SEO audits will involve the same steps. Here at CAYK, it's our commitment to always formulate a custom SEO auditing process built entirely around your website, your goals, and your vision. With the insights that our SEO audits deliver, we'll be able to take clear and actionable steps to help you capture the organic traffic you need and turn it into growth for your business. Contact our team of SEO specialists to start ranking higher!
Learn More About How The CAYK Team Can Help You Develop a Powerful SEO Strategy!