Search Engine Optimization
What is search
engine optimization?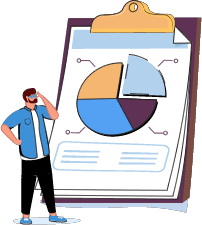 Search engine optimization (SEO) is the process of improving the quality and quantity of traffic to your website through search engines. It's the science of augmenting a website to increase visibility when users search for products/services. More visibility translates to more business. SEO targets unpaid traffic rather than direct traffic or paid traffic. Search engine optimization is generally measured by the placement/ranking of a site on search engine results pages (SERPs). Let CAYK help you vie for first-page placement. Allow our knowledgeable, digital-first team to garner more attention.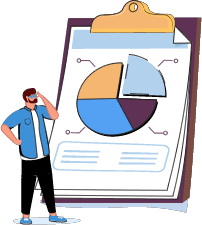 SEO strategy is the process of shaping a website's content to improve the likelihood of appearing high in search engine results. It's the steps you follow to maximize the opportunity to gain organic traffic. Having an SEO strategy helps you stay on track when creating content for your site, ensuring that what you create is actually what users are searching for. A one-size-fits-all SEO strategy will disappoint. SEO must be driven by specific, actionable business goals particular to your company.
To create an effective strategy,
you need to know:

how your business is currently performing in search results

who your biggest competitors are and how they are ranking

what conversion goals you need your organic traffic to move towards

who you want to reach/your target audience

what products and services to showcase
Marketing is inseparable from strategy. It's crucial that every aspect of your business' marketing plan is driven by smart and savvy decision-making. SEO is no exception. Our job at CAYK is to understand your goals and transform them into clear objectives guiding your content, keywords, social media, and other factors that drive organic traffic.
Maintaining
Your SEO Strategy
Once you have an SEO strategy, it's important to keep an eye on it, optimizing its performance over time. It isn't a task that you finish and are done with. It's an ongoing effort requiring attentive observation, savvy tracking, comprehensive analytics and continuous improvement. Digital tools allow CAYK to monitor overall organic traffic to your site and to specific pages. Routine SEO audits show you how well the various branches of your SEO strategy are working and provide specific, actionable pathways to improvement. Frequent auditing of your SEO strategy allows CAYK to identify and eliminate common issues detrimental to your search engine ranking and your organic traffic. We examine how well a page is working to convert your visitors. Monitoring and auditing ensure that nothing is lost in translation between your business goals and the results of your SEO strategy. The exact steps of an audit depend on the unique needs of your business. Whether you want to perform better in local search results, check up on the SEO strength of your content, or see how you're faring when it comes to mobile traffic, CAYK can do what needs to be done!
Content on a site shouldn't be driven by guesswork. Informative and well-written articles are a top inbound marketing priority and a great way to generate leads. These articles need to enrich your audience with the right information. A content plan must be formulated by your goals, sharpened with excellent keyword research and implementation and combined with other on-page SEO essentials. You need to:
The SEO strategy CAYK develops for your business will provide you with nothing less!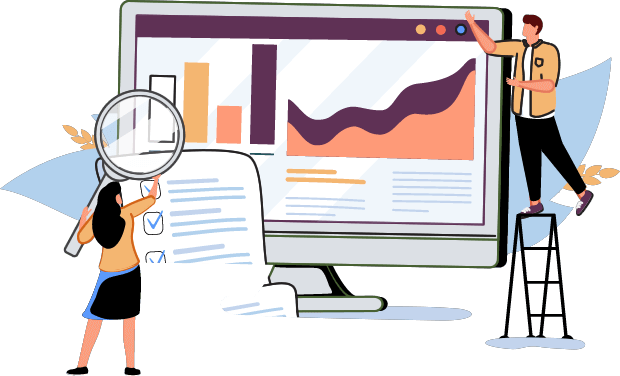 Content marketing involves the creation and sharing of online material such as videos, blogs, social media posts, and podcasts. This information does not explicitly promote a brand but is intended to stimulate interest in its products or services. It's one of the best ways to generate leads for a business, garnering 3 times as many leads with 62% less investment than traditional marketing. Great content serves as both a source of useful and engaging information for your audience and a powerful marketing tool for you. Everyone wins! The popularity of web content like articles and blogs has skyrocketed over the past couple of decades. With the rise of this marketing strategy, businesses are enriching their audiences and improving search engine ranking in the process. You need your own custom content strategy if you want to keep your SEO and brand image in good shape. At CAYK, we have creative minds ready to come up with compelling marketing websites, articles and content strategies to help you meet your business goals. We help you envision and generate content that gets results. We spread your marketing messages, keep your customers up to date on industry news, broadcast your awards and achievements and influence search engine rankings. CAYK can develop a custom content strategy for your business and bring it to life with articles published via your site on a regular basis. Contact CAYK to learn more about our content marketing strategies.
There are numerous benefits to using custom content. It:
Content is king! If you want to conquer organic search ranking, conversions, social media and more, you'll have to conquer content. CAYK offers custom content marketing strategies that make it all happen, elevating your voice and placing it among countless respected brands who have done the same. Your business has something to say. Get in touch and tell us what it is!
Local search engine
optimization
Consumers are constantly searching for the best products and services offered near them. 46% of Google searches are looking for local information and 88% of searches for local businesses result in either a call or a visit to the business within 24 hours. Local SEO helps your business stay relevant and is a powerful tool for advertising. However, local search engine optimization requires a strategic and targeted approach.
Local SEO (Search Engine Optimization) is the practice of optimizing a business's web presence for increased visibility in local and localized organic search engine results. It's similar to organic SEO, but with an added geographical component. Any time you use a search engine to find a specific product, service, business or place nearby, you're doing a local search. Using local content, social profile pages, links and citations, businesses can improve organic traffic from searches performed by customers in nearby areas.
Why is local SEOimportant?
46% of all Google searches are local searches. 97% of people use the internet to learn about a local company and 72% of consumers doing local searches visit a store within 5 miles. Local search is a standard method that countless people use to find the things they need and then choose which local businesses to get them from. Local SEO allows people to find information about your business quickly and easily, making them one step closer to a transaction with your company. It allows you to be discovered online, increasing your opportunity for sales. As the owner of a local business, you want to connect directly with leads and customers near you and local search engine optimization is a major asset in achieving that goal. CAYK's local search solutions make sure consumers choose you.
Factors in local search engine optimization
There are a vast number of factors affecting your ranking in local search results.
The SEO specialists at CAYK help your business conquer all of the above and so much more. We strive to make your business visible to your community by maintaining and polishing that visibility with continuous review monitoring, SEO audits and more. Contact our team to find out how we can help your local business shine!
If you operate a company with more than one location, multi-location local SEO is for you! We fit your website with search-optimized pages dedicated to each individual location, provide profiles for each of your locations on business listing sites and undertake extensive keyword research to ensure that your site performs well for each local search area. We make sure your blog features articles focused on showcasing or search-optimizing each particular location. We encourage reviews for each location and monitor them to maintain your reputation. Leave the technical stuff to us! Every one of your business locations can get CAYK local SEO treatment.
It's easy to pull up an app and search for a product in your area. 88% of people who do a local search on their smartphone call or visit a business within a day and 78% of mobile local searches lead to offline purchases. Mobile friendliness and user-friendliness are major assets to your business' overall success in search rankings. Local search is integral to the SEO strategies we create. Let CAYK help the people in your community find you quickly on their devices, smoothly navigate your site and get the information they need. An SEO strategy from CAYK means that your local leads and customers get nothing less than a beautiful, mobile-friendly user experience, no matter what device they're using.
Mobile-friendly, user-friendly SEO
On-Page Search EngineOptimization
Search engine optimization is a complex task! In order to bring in and convert as much organic traffic as you can, all of the crucial pieces have to balance and strengthen one another. At CAYK, one of the major elements we focus on is on-page optimization. On-page optimization aims to optimize the pages of your website themselves, especially when it comes to content, keywords, and essential bits of HTML code. It helps you direct more organic traffic to pages that are relevant to your visitor's needs. It gives your company higher lead quality and perfectly complements the CRO techniques that help that page convert. It's a key focus area when CAYK implements an SEO strategy and we're good at it! The factors we focus on when optimizing the pages of your business website are:
Our tried-and-true approach will make the pages of your business website perform better than ever.
Your Audience Is Everything!
Powerful on-page SEO looks beyond the page itself and considers your audience. If you want your pages to rank high and convert well, they must answer searcher intent. Predicting and understanding intent makes for higher-quality content, better use of keywords and more effective local search optimization. It ensures your audience can access, navigate, and understand your web pages without problems. We make sure your pages are supported by mobile-friendliness, fast load speed, smooth navigation and a great overall user experience. At CAYK, we look at the bigger picture. Whether we're getting more organic traffic to a page or building an entire custom website, it's as much about your audience as it is about your site itself.
A site will rank best when it's filled with high-quality duplicate-free content and its keywords are skillfully researched and implemented. CAYK's SEO auditing examines these and other on-page SEO factors so that your web pages will be recognized by search engines as reliable and relevant to the user's search terms. Our auditing process goes beyond SEO alone. By auditing search efficiency by page, we can determine how well your search performance is working in tandem with your converting power. We can devote more SEO attention to a low-ranking but high-converting page, put more CRO effort into a high-ranking but low-converting page or better capitalize on a page that already ranks and converts beautifully. A technical SEO audit involves a number of steps for identifying and eliminating issues with crawlability and indexability. CAYK's SEO specialists can examine your robots.txt file, metadata, and other bits of information that are crucial to communication, revealing broken links, page title issues and other problems that impede the search engine crawling process and hurt your ranking.
Measuring successthrough auditing
Keep Your SEO Strong With CAYK!
Equipped with all the most important SEO techniques and guided by in-depth analytics and SEO auditing, CAYK can get your company's web pages ranking higher than ever. We do more than apply a standard checklist of optimization tasks to your site. We develop a dynamic approach, informed by years of experience and formulated to meet the specific needs of your business. We commit to formulating a custom SEO auditing process built entirely around your website, your goals and your vision. With the insights we garner, we'll take clear and actionable steps to help you capture the organic traffic you need and turn it into growth for your business. Rely on CAYK to bring the necessary elements together, formulating an SEO strategy that boosts your search ranking, brings in high-quality leads and helps you convert. Contact us today to get started!