Inbound Marketing Automation
---

---
Marketing Automation and Conversion Rate Optimization (MA/CRO) combine to make the most powerful lead generating websites. Marketing and advertising online often puts the greater emphasis on the campaign and forgets the importance of the website or landing experience. MA/CRO shifts the responsibility of performance onto the website, where it belongs.
What is Marketing Automation?
The primary goal of marketing automation is identifying website visitors and gaining more and more information about the visitor until they become a solid contact. This is done through creative initiatives, like producing and advertising a webinar, and highly relevant landing experiences. The landing experience has to address the visitor when they are in a specific moment of need. Highly optimized landing pages will convert more visitors to potential clients.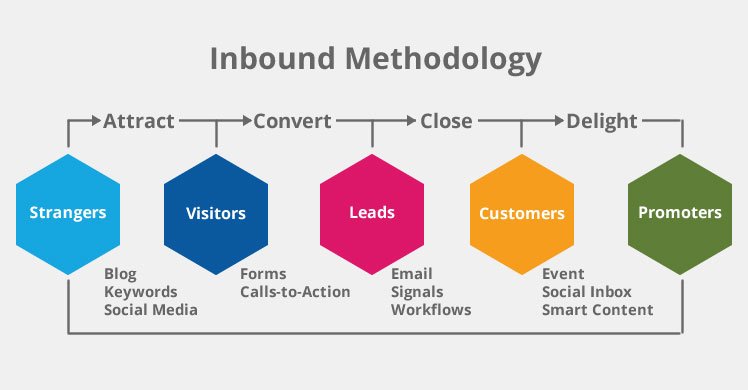 Quality, Relevant Landing Experiences
Most businesses are already employing multiple strategies to attract relevant visitors to their website. You may be running a paid ad campaign, investing in search optimization, or hitting it hard on your Facebook pages. Ensuring that your website's landing pages are ready to receive visitors and convert them into identified contacts will get you a far greater return from your marketing initiatives.
The Marketing Automation Process = Measured Positive Results

The Process
Complete digital marketing review and baseline reports.
Develop initial marketing automation work-flow.
Develop initial 90 day rollout plan for inbound marketing initiatives.
Commence inbound marketing program.
Measure, test, and optimize the website and, most importantly, conversion rate optimization.
Growth Driven Initiatives
The implementation of inbound marketing automation and conversion rate optimization should be cyclical. Our team works with you in 90 day cycles on strategy, planning initiatives, and growing the conversion opportunities on your website and landing pages.
Conclusion Regarding Marketing Automation

A wise man once said to us that, "activity results in sales." Marketing automation is a program that has to include new initiatives and new activity in order to continue to evolve.
Evolve with CAYK on your team.
OR