May 12th, 2014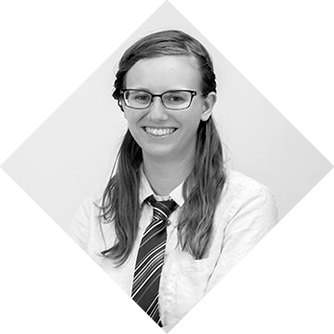 An avid reader and fiction writer from a young age, Emilie made the only logical decision after graduating high school: pursuing a degree in chemistry at the University of Alberta. That went about as well as could be expected. After careful reevaluation, Emilie stepped away from post-secondary pursuits and joined David's team in 2011. David introduced her to writing for social media marketing, and he quickly put her to work editing web copy and monthly articles for their many clients. He tried to nudge Emilie into taking on writing clients of her own, but she wasn't quite ready to make the dive into becoming a professional writer.
In 2012, Emilie left David's team to pursue her studies in English Literature, French Language, and Creative Writing at Mount Royal University. Humanities was a significantly better fit. After two years at MRU, Emilie was accepted into the prestigious creative writing program at Concordia University in Montreal. So in 2014, she and her husband packed up their entire Albertan life and moved to Quebec. CAYK Marketing had a serendipitous vacancy for a freelance writer, and this time David convinced her. While turning in novel chapters for professors, Emilie also submitted hundreds of pages of content and articles for CAYK's clients.
Despite diversifying her course load with numerous classes outside her specialty (Did anyone else think Introduction to Modern Chinese sounded fun?), Emilie graduated with distinction in 2017.