Search Engine Optimization: Improve Your Google Ranking and Your Sales at the Same Time
Search engine optimization poses an interesting dilemma for North American business owners and executives. Certainly, more potential customers than ever (in fact, more than 2 billion per day) are turning to Google, Yahoo, and Bing to find what they're looking for. And yet, it's getting harder than ever to capture one of those all-important positions at the top of the first page.
In other words, succeeding in SEO can easily mean doubling or tripling the amount of business you get from the Internet, but it takes more work and expertise than it ever has before.
At CAYK®, we understand the position that puts you in, which is why we employ quick, high-impact search engine strategies designed to move you up the rankings quickly while attracting the right
kinds of buyers to your company.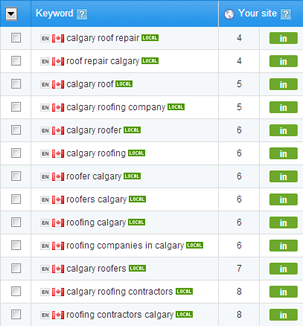 An SEO Approach That Works, With Results You Can Trust
Successful search engine optimization isn't just about being more visible on Google, or even bringing a greater number of customers to your website – it's all about gaining a bigger share of search traffic and turning them into good customers. That requires attention not only to search engines, but also to buyers.
Consider some of the results we've been able to get for businesses just like yours:
We helped a Calgary plumber take his site from a 10th-page ranking to the first spot in under five months
We worked with one Canadian roofing company to achieve a first-page Google ranking for more than 20 keywords
After working with us, one jeweler has so many visitors to his site that his biggest problem was keeping up with the incoming leads
These results aren't unusual, and CAYK® can do the same for you. That's because we won't try to force an old idea into your marketing plan; instead, we'll help you take advantage of the world's largest database – the Internet – in a way that makes sense for your company.
A Proven Track Record
CAYK has a proven track record when it comes to search engine optimization and website conversion. Our team has been providing optimization to clients for over 15 years. Here is what you can expect from our strategies;
An increase in the number of relevant visitors to your website.
An increase in the number of visitors becoming potential clients.
An increase in the number of relevant keyword phrases that your site performs to in search.
Monthly and quarterly planning sessions.
ZERO hyperbolic statements and only best practices employed at all times.
No long term contracts.
A dedicated account representative.
We answer our phones in person…no interactive voice response.
Let's Start Optimizing Your Business for Profits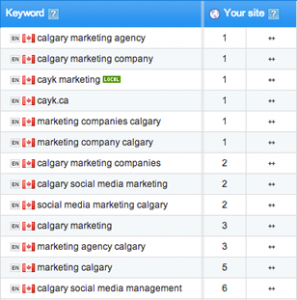 If you have tried search engine optimization in the past but haven't been able to see progress, or you're tired of working with companies that promise more than they can deliver, then it's time to get in touch with CAYK® today. We could improve your site's search engine rankings – and help you grow your company – in a lot less time than you think.